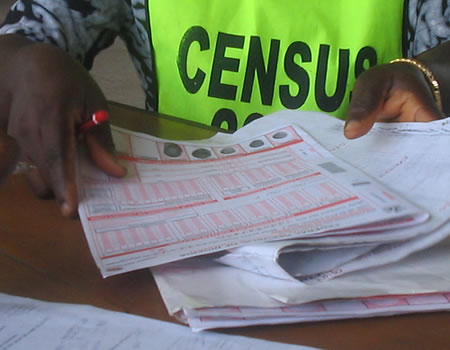 Uncertainties have continued to trail the conduct of the much anticipated 2018 census, Tribune Online has gathered.
The census which was last conducted in 2006 was due in 2016 but postponed for 2018.
However, indications have emerged that the census may not also hold in 2018 as no financial provisions was made for such in the just signed 2017 budget.
Read also: 2018 census: To be or not to be?
A highly placed source in the National Population Commission (NpopC), told Tribune Online in Abuja that apart from the much awaited proclamation, no money was approved for the census activities in the 2017 budget.
According to the source, about N270billion was budget for the entire activity which include the pre-census, census and post-census.
It was gathered that only about N5billion was approved for the commission as budget for its capital expenditures, salaries among others.
"We are waiting for government to react, there was a budget but nothing came out of the budget this year for census. The budget we got was the normal one for capital expenditure, there was no plan for census. But if the government is interested they can come up with a supplementary budget, but as it is, we don't even know where we stand. We presented a budget of N270 billion for the entire package exercise, both the pre-census, census and post-census activities."
"What Osinbajo signed does not include the provision for census, he only signed the normal budget, the one we used for the new fiscal year and that about N5 billion inclusive of recurrent, that is salaries and others, so the money is totally lost. Census budget was not even included in the signed budget in the first instance."
The source who expressed hope that the issue would one day be looked into said: "We are still hopeful that someday somebody will say look let's look at this census issue it is very crucial. Whatever preparation we have made is from the capital allocation, once we receive, we say okay let's do something so that when the government sees what we are doing, they will key into it."
"For God's sake if there is not going to be census in 2018 or 2019 we need to prepare, you cannot just wake up one day and say okay, population take this money, we want census; it is not possible. I am not hopeful that we would have census next year, but I am hopeful that they will give us money to start preparations, preparations cannot interfere with their campaigns or anything."
This was also affirmed recently by the commission's chairman Chief Eze Duruiheoma who stressed the need for the commencement of pre-census activities ahead of the census.
He said: "In any case even if it is to hold in 2020 or 2021 there has to be some preparations."
Meanwhile, the Speaker of the House of Representatives, Yakubu Dogara, had advised that the census be left till after the 2019 elections when there will be no political pressure to manipulate its outcome.
He said conducting population census in an election year may generate unrealistic results, even as he advised that the next administration should conduct the census at the beginning of its tenure when there is little pressure.
"I won't advise anyone to conduct national census in 2018. I said it before that if we are not going to achieve it in 2017, then we should just forget it until after 2019."
"If you conduct census at the niche of elections, there will be so much pressure, crisis and the lure for people to manipulate the figures for political reasons."
"It is better for a fresh administration to conduct this exercise from the beginning of that administration when we do not have any pressure of elections in sight."
"I can bet you if the census is conducted in 2018, the outcome will be doubtable."
On the Enumeration of Area Demarcation EAD, the source told Tribune Online that so far, only 10 percent of the Local Government Areas have been covered.
He quickly pointed out that the conduct of the EAD is the statutory responsibility of the commission even without census.
"The EAD is still ongoing, Infact we are doing another one very soon. Without even census, it is our constitutional responsibility that we must provide it for the country. So that if there are other NGOs or other agencies that want to use it for survey they can use it. So far only 10 percent has been done, and we have 774LGAs and we are still on 74," the source added.