Why there are problems in Ondo APC —Kekemeke, ex-party chair
In this interview with immediate past chairman of the All Progressives Congress (APC) in Ondo state, Honourable Isaacs Kekemeke, speaks on the crisis within the party and the why the crisis remains with the party. HAKEEM GBADAMOSI brings the excerpts.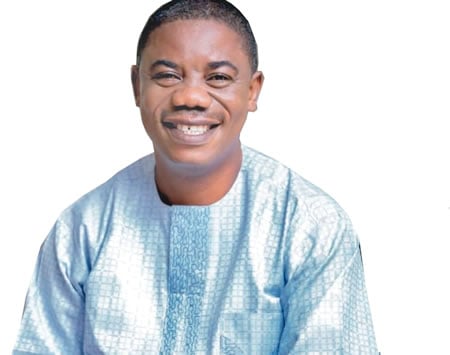 A few months to the governorship election in the state, things keep falling apart within the APC in the state. Why is that?
The truth, if it must be told, is that since Governor Akeredolu won election and got inaugurated, we have never been one. I don't like to criticise him, but the buck stops at his table. His inability to put all of us together after he won is the foundation of the crisis. He ran a government exclusively as opposed to running it inclusively. I think he just realised that even after victory even as governor you need everyone.
Governor Akeredolu recently declared his ambition for second term;  has he made any move to bring members of the party together?
I think with the intervention of the leadership of National and South-West leadership of the party, he realised that it would be great if we can put our party together so that we can continue to win elections. A lot of people are reluctant, thinking that such a disposition is an attempt to use them for a second term. My own attitude is different. My disposition is that Governor Akeredolu has four years, sure and certain term and that the party is available for all of us to use for the actualisation of our aspirations. So, for me, the party is more important than any individual's aspiration because whatever aspirations you have, you still need the platform of the party. And I say look let us come together, but that I do not think that Governor Akeredolu deserves second term and that I can do it better.
As a member of Unity Forum, what is the stand of your group on this crisis?
I am an APC member and the APC is my forum. What I have within the APC is what I called the 'Leke Leke Movement' which is the platform for actualising my aspiration to govern this state and creating prosperity. Other than that, I don't belong to any group. The APC is my forum and how to have a united APC is my desire. But the 'Leke Leke' movement which God has helped to popularise in all the 18 local government areas of this state is what I'm primarily building within a united APC.
But it is on record that you attended meetings of the Unity Forum many times before you backed out.
That would be before the intervention of the South-West leadership of the party for the reconciliation of the party. Nobody invited me there. Most of the people who said they invited me were not there. We put them together. Alhaji Ali Olanusi and I put that together. But I believe that we must continually work towards achieving oneness. And my idea of one is that let us have a strong party. And let individuals who have aspirations pursue their aspirations within the framework of a one party. If you break down the house, what platform are you going to use for elections? If you don't work towards uniting the house what happens after the primaries? So, we must have one united house. In that united house, we can agree, we can disagree. We can pursue interests within that united house and that is what I'm doing. I work for a united party, at the same time I pursue my aspiration within a party that I think must be united.
The leadership of the party in the South-West visited the state to find a solution to the crisis. Is there any development?
We have moved very slowly, but we have moved a step. And I believe that in the not too distant future, maybe in matter of weeks, we will move again and take another step. It is not easy putting together something that has fallen apart in the last three  or four years. So, it is going to take some time. It is slow, I admit, but I think we will get there because all of us need to understand that we are first of all APC people before our aspirations
I'm an advocate of tolerance within the party. Most of us relate as friends, associates and as party people. So, I don't have any problem. We all agreed, including Governor Akeredolu,  Alhaji Olanusi,  Chief Olusola Oke, Segun Abraham and others, that we should find a way of dealing with the present structures of the party because they do not represent the best for us and we set up a committee. That committee is yet to submit its report and people have started saying something else. You don't look for attention and popularity at the expense of your party. This is because they did not understand what went into building the party to become what it is today. We will welcome the National Reconciliatory Committee and the Advisory Council will work with the committee to bring about lasting peace into Ondo APC.  Hopefully, I believe there will be an effort on the part of the national leadership. I know that they have set up a committee to go round and try to mend cracks where they exist. There is a difference between interest groups within a party and division. What I'm saying that we should cancel is divisions, not interest groups. The interest groups are there to promote aspirations within the block that is the party. So, you cannot remove interest groups from a political party. It doesn't happen anywhere. For instance, if you go to Lagos, as seemingly united as Lagos is, you have 'Justice Forum' and 'Mandate Group'. They are not on each other's neck, but it is there. That is what I'm saying. I have founded the Leke Leke Movement to pursue my aspiration. Others can form it, but we should remove division in the party and that is what the South-West leadership is saying and that is what I agree with and that is what I think the national leadership wants to say. At least, let us have a forum called a party to which all of us belong. If there is disagreement, sort it out there but not  to remove interest groups with the party. It is division I'm opposed to not interest groups.
But some members of your party are kicking against the composition of the reconciliatory committee led by Bisi Akande.
I am appealing to leaders not to make statement that will incite party members against the leadership of the party in the state and at the national level. If we love this party, everything that we do in our actions and inaction must be about putting this party together as one family,  so that it can continue to be a credible platform for electoral success. Those who promote disunity in this party don't love the party. Differences are normal and part of political process but to pull down the house and cause it to collapse is unpatriotic. I have always said that there is no crisis in Ondo APC, but what we have are various interest groups within the party pursing interests which are legitimate. I don't belong to any forum. The only unity forum that I know that is authentic is the Advisory Council of the APC put together to unify all tendencies in the party. I don't belong to any group that is anti-Akeredolu or pro- Akeredolu. But I lead a movement that wants to change the future of people of this state.  There is nothing like unity group and any forum called unity forum should be pursuing unity and not disunity. So the only unity forum is the APC Advisory Council that keeps working hard to see that every APC member sees the unity of the party as the most important thing to do.