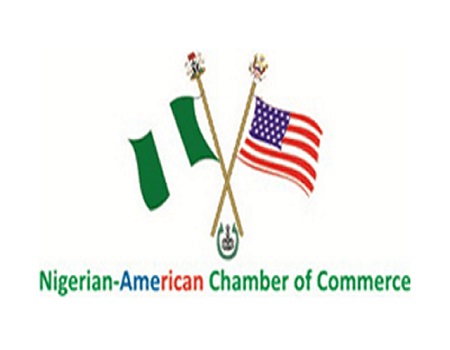 THE United States Africa Development Foundation (USADF) has pledged to continue to support the growth of small businesses across Africa.
Ebuka Ugochukwu, Communications Executive, Nigerian-American Chamber of Commerce (NACC), disclosed this on Wednesday in Lagos.
Ugochukwu said Tom Coogan, Regional Director, Anglophone Africa, USADF, made the pledge during the chamber's recent trade mission to the US.
Coogan said the Foundation would continue to provide seed capital and local technical support to early-stage agriculture, off-grid energy and youth-led enterprises in Africa.
He said US investment in local economic development would improve lives, foster peace, security and boost trade between the US and its African counterparts.
Amb. Sylvanus Nsofor, Nigerian Ambassador to the US, commended the Chamber for taking the lead to link local businesses to global enterprises.
Nsofor reassured the Chamber of continued support in the US, as the Embassy was willing to assist businesses in every capacity possible.
Otunba Oluwatoyin Akomolafe, National President, NACC, said it was pertinent to organise the trade mission considering increasing US investment interest in Africa, and the recent trade talks between both countries at both the private and government levels.
Akomolafe said the mission presented an opportunity for delegates to grow their network, expand into new markets, exchange market knowledge, gain insight from industry experts and promote their businesses across borders.
He said the trade mission which had about 20 delegates participated in a Business-to-Business matchmaking session at the Nigerian Embassy; and also attended the African Trade and Investment Global Summit.
ALSO READ: AfDB plans to attract $1.2trn investment to African countries through AIF
Akomolafe said the delegates visited the Center for International Private Enterprise, an affiliate of the United States Chamber of Commerce; US Africa Development Foundation (USADF) and Foundation for Democracy.
According to him, the visits evolved into partnerships and collaborations in various sectors, with a focus on agribusiness, financial services, logistics, real estate and infrastructure.
The Chamber would continue to serve as a catalyst to bring together businesses and ideas to bolster bilateral relations between Nigeria and the US, Akomolafe said in a statement.
The News Agency of Nigeria (NAN) reports that the trade mission is an annual commitment of the Chamber to promote trade, commerce, investment and industrial technological relationships between the public and private sectors of Nigeria and US.