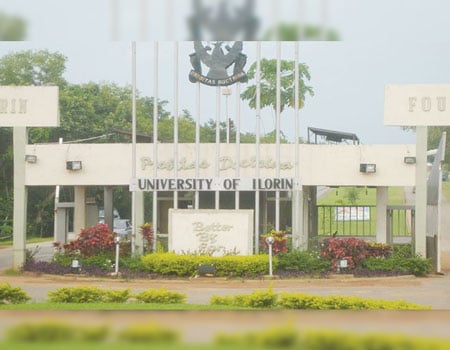 PROFESSOR Sulaiman Abdulkareem Age of the department of Chemistry in the University of Ilorin has been selected as the next vice chancellor of the university.
Professor Sulaiman Age, Professor Ahmad Abdulsalam and Professor Bayo Lawal of the university had earlier been shortlisted among over 20 candidates that vied for the position by the governing council of the university.
Speaking with journalists in Ilorin on Monday, the pro chancellor and chairman of the governing council of the university, Dr Abdullahi Jibril Oyekan MFR, said that the appointment of Professor Age as the 10th VC of the university takes effect from October 16, 2017.
The pro chancellor, who noted that tenure of the current VC, Professor Abdulganiyu Ambali, OON, would come to an end on October 15, 2017, said that the council had commenced process for appointments of a new VC by announcing the vacancy in national newspapers and the institution's bulletin on Friday, April 14, 2017.
"Interested applicants were given six weeks to submit their applications with a closing date of May 26, 2017. Immediately thereafter, council met and constituted the joint council /Senate selection board as well as the search team for the appointment of VC.
The search team visited universities in various geographical zones of the country and contacted senior academic staff in these institutions who might not have applied for the position. Subsequently, the selection board considered based all the applications received and shortlisted candidates based on the various parameters indicated in the advertisement.
The selection board later interacted with the shortlisted candidates over a period of three days from Wednesday August 23 to August 25, 2017. At the end of the exercise, the selection board forwarded its recommendation to council for further consideration.
At its meeting on Monday August 28, 2017, council, in accordance with the university Act and the provisions of the universities (miscellaneous Provisions) (amendment) Act 2003, considered the recommendation of the selection board and I am happy to announce that the council approved the appointment of Professor Sulaiman Age Abdulkareem as the 10th VC of the university of Ilorin. The appointment is to take effect from October 16, 2017," he said.