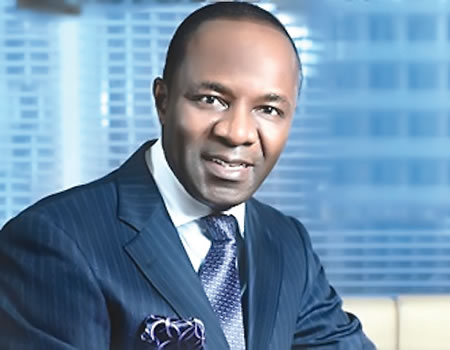 2017 was an eventful year for Nigeria because it culminated in acute fuel scarcity and forced many Nigerians to celebrate yuletide season in pains. OLATUNDE DODONDAWA writes on the factors that may shape Nigeria's oil and gas sector in 2018.
Deregulation of downstream sector
STAKEHOLDERS have argued severally that unless the downstream sector is free from government price regulation, the sector will continue to perform sub-optimally. In May 2016, when the Federal Government introduced Price Modulation, it was aimed to be reviewed quarterly. Price Modulation mechanism was aimed to provide a price width that marketers can operate.
It was arrived at by the Minister of State for Petroleum Resources, Dr Emmanuel Ibe Kachikwu and other stakeholders when it was realised that government cannot sustain subsidy provision for premium motor spirit (PMS) otherwise called petrol.
However, rising crude prices have resulted in rising landing cost of petrol, which the Group Managing Director of Nigerian National Petroleum Corporation  (NNPC), Dr. Maikanti Baru, put at N171 per litre.
The Federal Government may have provided a temporary option of continous provision of subsidy on petrol, the permanent solution to acute fuel shortage in Nigeria,  according to stakeholders, is the ultimate deregulation of the downstream sector.
Stakeholders argued that if deregulated, the private investors would bring in the much needed investment to revive the ailing refineries, revive the ailing depots and promote in-country refining of petroleum product and provide jobs in-country too.
Petroleum Industry Bill (PIB)
In 2016 when the Senate passed the Petroleum Industry Governance Bill (PIGB), it received encomiums across the entire oil and gas industry. Though, the bill aimed at addressing the governance aspect of the original PIB, it was believed that if eventually passed by the House of Representatives, it would signal that the other bills that address the Fiscal, Administration and Host Community issues will be passed as well.
However, because stakeholders are clamouring for clear regulation for the oil and gas sector, they would hope  that House of Representatives will concur to the Senate version of PIGB for speedy transmission to President Muhammadu Buhari to assent to it.
While the Petroleum Industry Fiscal Bill and Petroleum Host Community Bill may never have been considered in 2017, industry experts would wish that the Petroleum Industry Administration Bill will be passed in 2018.
Many have also seen PIB passage as the only solution to failures of NNPC as a national company. The PIB would divide the NNPC into two main companies, Nigeria Petroleum Asset Management Company and National Oil Company. The national oil company will be free from government bureaucracies and be managed profitably.
Implementation of Nigeria's New Gas Policy (NGP)
Stakeholders would expect the Federal Government to commence implementation of the Nigeria's New Gas Policy (NGP) which aimed at addressing function overlap by regulatory agencies in the oil and gas sector.
In July 2017, the Ministry of Petroleum Resources announced the approval of the NGP by the Federal Executive Council and stated that the development would give rise to the establishment of a single independent petroleum regulatory authority.
Though, this is what the PIB was attempting to address because currently, the policy and regulatory institutions overseeing the oil and gas industry in the country often clash in the course of carrying out their obligations.
These agencies include the Ministry of Petroleum Resources, Department of Petroleum Resources, Nigeria Content Development and Monitoring Board, Petroleum Products Pricing Regulatory Agency and the Petroleum Equalisation Fund.
But in the NGP, the five agencies will be collapsed into one regulatory authority.
OPEC Strategy
The strategy adopted by members of Organisation of Petroleum Exporting Countries  (OPEC) and some non-OPEC members has been very instrumental in pushing crude price to $60 per barrel.
The strategy includes an output freeze of members while non-members like Russia. Nigeria, Libya and Iran are exempted from the output freeze.
The ability of OPEC to stick with its commitments is a positive sign heading into 2018 that they will be able to keep compliance rates high. To be sure, involuntary declines in Venezuela are somewhat masking less-than-100-percent compliance from Iraq and the UAE, but a reduction of supply is a reduction of supply.
OPEC has restored some stability to the oil market with its resolve to maintain output limits, and the strong cooperation, particularly between Saudi Arabia and Russia, reassured the oil market at the last OPEC meeting.
By implication,  it means Nigeria's projected revenue for the 2018 budget proposal will not be affected by reduction in production but it may be boosted by potential increase in crude prices.
Rising Shale Gas prices
There is no doubt that global crude oil market experienced a marginal but steady  growth in last one year. Crude prices had closed at $60 per barrel on the average at the end of 2017, and this is turn has made shale production relatively competitive in the global oil market.
However, rising shale gas prices is a challenge to Nigeria because this may result in inability of the hydrocarbon price to hit $80 per barrel.
Besides, the most interesting part is that Nigeria has benchmarked its 2018 budget oil revenue at $45 per barrel and 2.3million barrel per day production.