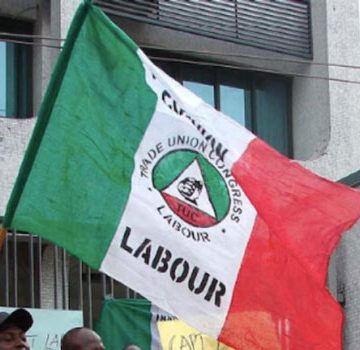 GOMBE state council of the Nigeria Labour Congress (NLC), has cautioned its members against flaunting directives from its national body over strict adherence to the nationwide strike the union intends to embark upon from tomorrow.
Chairman of the Gombe State Council of the Union, Comrade Haruna Kamara, made the call while briefing newsmen after an emergency meeting of the State Executive Council on the Union's Seven-day warning strike expected to begin at the expiration of its ultimatum by 12:00 midnight of today, 26th September 2018.
He said the Executive Council has put the mechanism on ground to ensure strict monitoring and total compliance with the directives and called on workers to stay at home to ensure that the directive has fully complied.
ALSO READ: Toyin Saraki cautions world leaders on SDGs
According to him, the Gombe state council of the NLC has in its entirety endorsed the decision of the organized labour on the strike action to press for its demand from the Federal Government to release the report on the tripartite committee on minimum wage and date of its implementation.
In his words, "we have already set a mechanism on motion and this time around, the federating units, Nigeria Labour Congress, Trade Union Congress of Nigeria and the United Labour Congress made up of mostly people from the oil and electricity industry have come to terms, we have agreed to work together.
"I want to assure you that this strike will be a strike with a difference and there will be total compliance, both air, land, transport, banking, the mainstream of the civil service and even road transport", he emphasized.
The organized labour had met on the twelfth of September, 2018 and issued a fourteen-day ultimatum to the Federal government to release the report of the tripartite committee on National Minimum wage and its implementation across the board.
The Nigeria Labour Congress met at the level of the National Executive Council and deliberated on this issue. By Wednesday the 26th of September, 2018, is when the National Executive Council of respective federating units expects the Federal Government to release the report of the tripartite committee for the implementation of the National Minimum Wage.