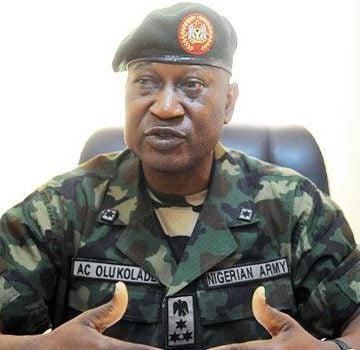 FORMER Director of Defence Information, Major General Chris Olukolade, on Thursday, posited that the nation had found it difficult to thrive economically in recent years because it continued to grapple with varied security issues.
According to Olukolade, the nation had continued to incur high security costs to quell security challenges like Boko Haram insurgency, proliferation of small arms, militant activities, herdsmen attacks, communal crisis, leaving the nation to suffer economy.
Olukolade who spoke in Ibadan, Oyo State, on Thursday, at the second quarterly lecture of the Nigeria Institute of Public Relations (NIPR), Oyo Chapter, bemoaned that the insecurity in the nation resulted in impoverished citizens, tensions and frightened away investors.
He consequently advanced the imperativeness for the Federal Government to adopt lobbying, diplomacy, persuasion and effective public relations in guaranteeing national security.
In his lecture on, "Achieving Synergy Between National Security and the Economy: The Place of Effective Public Relations", Olukolade called for harmony in the operations of intelligence agencies and effective communication with the public.
Noting the need for effective communication in pursuing national interests, Olukolade called for harmonious relationship and regular interface between the nation's economic team and government's spokespersons.
This, he said will prevent dissemination of propaganda and ensure that all stakeholders in the economy have a deep understanding of issues.
He therefore admonished executives at all levels of government to employ only professional public relations personnel as spokespersons.
Delivering his keynote, Managing Director/Editor in Chief, Nigerian Tribune, Mr Edward Dickson, represented by Business Editor, Mr Sulaimon Olanrewaju, averred that economic security was indispensable in attaining national security.
While noting that huge resources are budgeted yearly for security, he called for a right balance so that infrastructure and other aspects of the economy do not suffer.
In his remarks, Vice President, NIPR, Mr Muhktar Sirajo, enjoined Nigerians to scrutinise and be critical in their assessment before electing their leaders.
Some other guests at the event were, Chairperson, NIPR Oyo State, Mrs Tola Ajayi, Oyo Police Public Relations Officer, SP Adekunle Ajisebutu, Mrs Yetunde Alagbe and Mr Kayode Akinpelu.
---
---