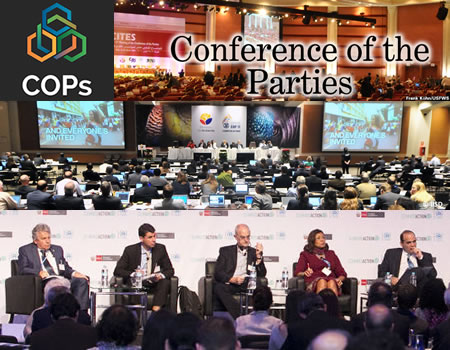 In a few days, delegates from all over the world will gather at the World Conference Centre in the historic city of Bonn, two years after the epoch-making conference at which the Paris Agreement was signed. These delegates will gather for the 23rd session of the Conference of Parties (COP) to the United Nations Framework Convention on Climate Change (UNFCCC).
Only two years ago, the Paris agreement made the record as the second most supported treaty in the history of the United Nations, after the Montreal Protocol with 195 countries signing, 175 of that number signing in a single day, and 169 of that number having ratified as of October 2017. To say that Paris was historic, would be an understatement.
Two years after, we return to Bonn, to determine how far we have come in implementation in the past two years and to negotiate on important issues like financing, nationally determined contributions of states, transparency, adaptation, policy, technology and energy governance.
What bothers me though, is whether Nigeria is truly ready for the COP 23. It was exhilarating to see President Muhammadu Buhari sign the Paris Agreement on the sidelines of the 71st Session of the United Nations General Assembly (UNGA), and ratify it shortly thereafter, and even more for the country to come up with its Intended Nationally Determined Contributions (INDCs) almost immediately. Yet, it is sad to see that we have not lived up to the expectations of this ambitious INDCs (now Nationally Determined Contributions) which include a commitment to reduce our carbon emission by 20 per cent unconditionally. And if given international assistance, to rise to 45 per cent with key activities including working  towards ending gas flaring by 2030, working towards off-grid solar PV of 13GW (13,000MW),  efficient gas generators, two per cent per year energy efficiency (30 per cent by 2030), transport shift from car to mass transit, improved electricity grid and climate smart agriculture and reforestation, and all of these while growing the economy at 5 per cent annually.
For a country with a teeming population of which, according to a 2016 report by the National Bureau of Statistics has about 67.1 per cent of its demography living in poverty, increasing the likelihood of health risks and vulnerability to climate change effects, the country has done very little to show its commitment to its Nationally determined Contributions (NDC's), but again, perhaps Nigeria is renowned for its ratification of international treaties without any real follow-through plan of action, a reflection of the nationally rash manner of drafting laws and policies without any implementation structure.
Nigeria has the ninth largest gas reserves in the world, and for a country that has committed to reduce carbon emissions by 20 per cent unconditionally, there should have been positive and intentional actions towards utilising this opportunity and transitioning quickly from a crude-dependent world to, at the very least, a gas regime. Yet, we rank as one of the top five gas flaring countries in the world as at 2016, eight years after the late President Yar'adua put together the National Gas Master Plan that included putting an end to gas flaring. It has been mooted that considering the state of Nigeria's economy, we cannot immediately transition from a heavily carbon dependent economy to a no-carbon economy. No doubt, therefore the workable solution would be to tap into our gas resources and transition first to low carbon, and eventually no carbon. Yet, nothing has been done to utilise the nation's vast gas reserves.
Beyond gas, Nigeria has done very little to utilise its solar, wind, and most especially waste to power potential. For a country that generates 24 million tonnes of waste annually, it would not be too much to look into a waste to power plant that will in one breath clean up the country and still provide electricity for the 75 million people who do not have access to electricity. That a country blessed with so much resource for green and sustainable development is bent on oil for which we have seen no tangible development, and still has a pride of place as the country with the second highest electricity access deficit in the world is a reason to question our readiness for COP 23.
There have been repeated calls for decentralised solar stations, off grid and embedded generation opportunities for renewable energy power supply, but the dragging of feet on this issue is so loud, it is almost deafening.
The issue of the Sovereign Green Bond is another matter, as it has been expected since February this year when it was announced, and is still a proposed Bond as the country goes to the COP 23, seeking cap-in-hand to access the Green Climate Fund (GCF) with no concrete evidence of what it has done with renewable energy investments like the Greenwish $280 million. Since the signing of the National budget also in June, there is yet to be activity on the Renewable Energy Micro Utility programme (REMU) and the Federal Ministry of Environment's afforestation programme, both of which are included in the budget.
Nicaragua, a country who has not signed to the Paris Agreement, has been declared by the World Bank as a 'clean energy haven'. More than half of the nation's energy comes from geothermic, wind, solar and wave energy. So when Nigeria is conceitedly calling the Nicaraguan nation to the Paris Agreement table at the COP 23, what exactly will we be saying?
Caleb Adebayo is a climate writer with Climate Tracker, an environmentalist and a lawyer.
ALSO READ:
FG to initiate gas flaring commercialisation programme
---
---