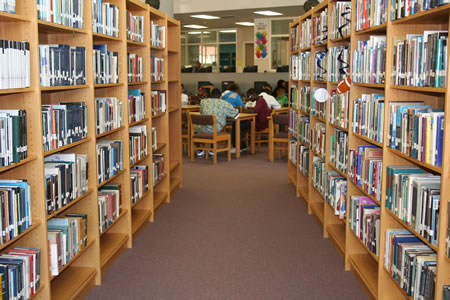 A Non Governmental Organisation (NGO), on Friday, in Abuja, expressed its determination to reposition public libraries in Nigeria.
The News Agency of Nigeria (NAN) reports that the NGO, Youth Initiative for Sustainable Human Development in Africa (YISHDA) is to partner with the International Research and Exchange Board to realise this purpose.
Mr Moses Agbara, the Director of Communication YISHDA, made this disclosure on the sidelines of an event: 'Beyond Access Nigeria Project', organised to celebrate the NGO's achievement of mainstreaming modern technology in library services.
Agbara said that public libraries were known to be the custodians of information, with a history of addressing people's information needs in the past.
He stated that that it was expedient to equip public libraries with the 21st century facilities and not allow them decay in order to make information available, accessible and workable for everyone.
Agbara noted that the project was aimed at strengthening public libraries for national and economic development, stating that access to information was not only embedded in books but other technological sources.
"The project has built a network of 72 public libraries across the North West, North East and North Central, with a sustainable platform to help develop library staff to function effectively.
The 21st  century learning facilities made available include, digital skills training to provide services relating to job search online and offline.
"An average young Nigerian today is always on line; and access to information can help provide solutions to many problems; this is why it should be a priority for all,'' he said.
"In the 21st century, information is a powerful tool, and currently, there are challenges of unemployment, difficulties in gaining admission into schools; and the information they need has been made available in the libraries today.
"The public libraries now organise programmes on career development, skill acquisition and writing of formal letters, cover letters and CV's,'' he said