Malaria in pregnancy is dangerous
Malaria, along with poor nutrition, is one of the leading causes of low birthweight in many parts of the world, including sub-Saharan Africa. Experts in this report by SADE OGUNTOLA say that aside the danger it poses to pregnant women, malaria in pregnancy can jeopardize the survival of newborns.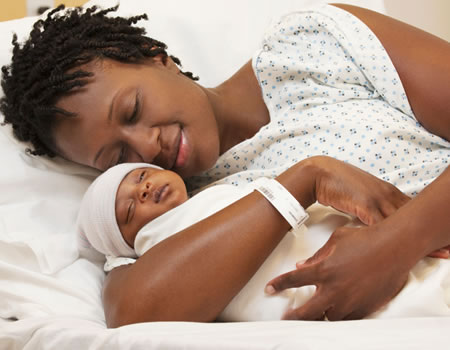 For most couples, learning that they are pregnant is an exciting development.  The Akangs received such exciting news recently when they learnt that Chinwe was pregnant with twins.
Chinwe, who has been married for six years and without any child, learnt during an ultrasound scan that she was pregnant with more than one baby.  Unfortunately, Chinwe fell ill due to fever when she was five months pregnant and the pregnancy.
Mrs Akang was not as lucky as other mothers like Mrs Gloria Oluwasegun, 32. She was fortunate to have survived her malaria attack while pregnant with a set of twins. Each of the children was delivered at a low bodyweight of 1.8kg respectively.
In areas with high malaria transmission like Nigeria, the most vulnerable groups are young children who have not yet developed partial immunity to malaria and pregnant women, whose immunity is decreased by pregnancy, especially during the first and second pregnancies.
Mosquitoes transmit these parasites from one person to another in their bites. Its effect is characterized by periodic bouts of severe chills and high fever such that serious cases of malaria can result in death if left untreated.
In fact, the World Health Organisation (WHO) says that more than a million people die of this life-threatening disease caused by parasites that are transmitted to people through the bites of infected female anopheles mosquitoes each year with most of them in Africa.
Unfortunately, the results of the largest study on the effects of malaria and different anti-malarial drugs in early pregnancy indicated that just one episode of malaria in the first trimester is linked to a three-fold greater risk of miscarriage.
Researchers also discovered that women treated with anti-malarial drugs did not suffer any serious side effects or increase their likelihood of miscarriage. The study was published online first in the Lancet Infectious Diseases.
According to estimates, each year, 125 million pregnancies are at risk of malaria. During pregnancy, malaria can cause both severe anaemia and parasitic infection in the foetus and increase the risk of low birthweight, preterm birth, and maternal death.
They had reviewed records of pregnant women who attended antenatal clinics of the Shoklo Malaria Research Unit on the northwestern border of Thailand between May 1986 and October 2010.
They compared outcomes of 16,668 women who had no malaria during pregnancy with 945 women who had only a single episode in the first trimester.
They discovered that asymptomatic malaria, showing no noticeable symptoms, was linked to almost a three times higher risk of miscarriage compared with those who did not contract malaria, whilst the risk of miscarriage for those with symptomatic malaria tended to be at least four times more likely.
The researchers discovered that the chances of miscarriage were comparable in women who received chloroquine (26 per cent), quinine (27 per cent), and artesunate (31 per cent) during the first trimester, with no substantial difference reported between treatments in other birth outcomes, such as stillbirth or low birthweights.
Dr Chris Aimakhu, a consultant obstetric and gynaecologist, University College Hospital (UCH), Ibadan, said malaria in pregnancy can lead to miscarriage, stillbirth, low birthweight, and prematurity, as well as other congenital infections and abnormalities, and early newborn death.
According to him, "infections, in general, can cause low birth weight if they do not kill the baby. In its extreme, the infection can kill the baby or impede growth.
"Of course, the chances of survival of a baby born small or age is reduced. Also, a baby who contracts malaria from the womb tends to have a fever on a regular basis. Such babies may also have feeding difficulties, while they may also develop jaundice or anaemia."
Dr Aimakhu stated that malaria prevention in pregnancy is crucial for the prevention of low birthweight, a contributory factor to deaths of newborns worldwide.
According to him, all pregnant women are given mandatory malaria prophylaxis and are treated promptly with a medicine that is safe if they come down with malaria.
If malaria is left untreated during pregnancy, infected red blood cells gather in the placenta and block the crucial exchange of nutrients from the mother to the baby inside the womb. The result can be miscarriage, stillbirth or low birth weight.
In Africa, many people are immune to malaria and show no symptoms when infected, but pregnancy reduces a woman's immunity. Even when an infected woman has no symptoms, the disease can still harm the unborn baby, again resulting in low birthweight, miscarriage or stillbirth.
Professor Ikeoluwa Ajayi, a malaria expert at the Faculty of Public Health, College of Medicine, University of Ibadan, stated that the World Health Organisation's recommendation for the prevention of malaria in pregnancy is a three-prong approach.
This entails sleeping under insecticide-treated nets; that women be given at least three doses of malaria prevention drugs during their pregnancy (Intermittent Preventive Treatment in Pregnancy); and that women with malaria be treated during the second and third trimesters.
She added that early diagnosis and treatment is still counted as part of prevention because of the parasite in the infected person, if it is promptly killed, another mosquito will not be able to transmit it to another person.
It is estimated that 40 per cent of the world's pregnant women is exposed to malaria infection during pregnancy. But prevalence rates reported for malaria in pregnancy in Nigeria vary considerably.
A study done on 1,084 pregnant women in Lagos, South-West Nigeria in 2009 revealed a prevalence of 7.7 per cent among pregnant women attending antenatal clinics for the first time during the current pregnancy.
In Argungu, a study found it to be 41.6 per cent. This is higher than in Maiduguri where a prevalence of 22.1 per cent was reported among pregnant women. In Oyo State, a study put the prevalence of malaria in pregnancy in Oyo town at 29.7 per cent in 2012.
Unfortunately, the 2015 Nigeria Malaria Indicator Survey (NMIS) showed that only 37 per cent of pregnant women take two doses of Sulphadoxine-Pyrimethamine (fansidar), the malaria prevention drug, even though the recommended dose is three, which must be taken at least one month apart.
In addition, the results of another 2019 study in the African Journal of Reproductive revealed majority of women (90 per cent) did not have Sulphadoxine Pyrimethamine during pregnancy and this was significantly associated with newborn deaths (38/1000) compared with those who had.
The new study from the University of Ibadan had investigated the association between the malaria prevention in pregnancy and newborn survival using a nationally representative data – Nigeria Demographic Health Survey 2013 Malaria prevention in pregnancy. It involved Dr Ikeola A. Adeoye and Dr Adeniyi F. Fagbamigbe.
The Sulphadoxine Pyrimethamine works by providing both treatment and prophylaxis; first by the intermittently clearing malaria parasites from the placenta. Secondly, the slow elimination of the drug from the body results in the persistence of the drug and this prevents new malaria infections.
Professor Ajayi stated that aside malaria infection during pregnancy having adverse effects on the mother, in rare situations, malaria parasite can cross the placenta to the baby, causing congenital malaria.