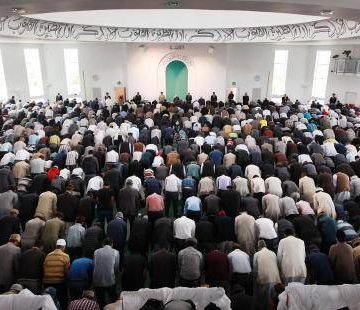 THE 3rd edition of the Africa Islamic Finance Forum (AIFF) will hold in Lagos on Tuesday and Wednesday.
The forum which is jointly organised by the Federal Ministry of Finance and the Islamic Corporation for the Development of the Private Sector (ICD) a member of the Islamic Development Bank Group.
According to a statement issued by Director of Information, Federal Ministry of Finance Salisu Na'Inna it will serve as a networking platform for the business and finance communities, facilitate the forming of partnerships among businesses and provide a catalyst for business development in Nigeria in particular, and the African continent in general.
The Forum will create awareness among participants about existing various Islamic Finance Instruments which are ready to support the government's need for raising capital for large infrastructure projects and enhance individual and SMEs access to financial services.
Some of the top decision-makers in the business and finance communities from Nigeria, Somalia, Cote d'Ivoire, Sudan, Kenya and other African countries will engage in extensive discussions on investment opportunities in key African markets during the two-day Forum.
Many experts in Islamic Finance would present papers, including one entitled "Islamic Finance as a tool for Development and Growth and the interface between Public and Private Sectors" by Suleiman Abubakar, Executive Director, Finance and Strategy, Sterling Bank.
There would also be a Special Technical Seminar on Islamic Finance, business networking opportunities and panel discussions focusing on Small and Medium Enterprises Finance, Insurance, Reinsurance and Infrastructure financing, among others.