FlagHouse debuts in Abuja, targets 2020 completion date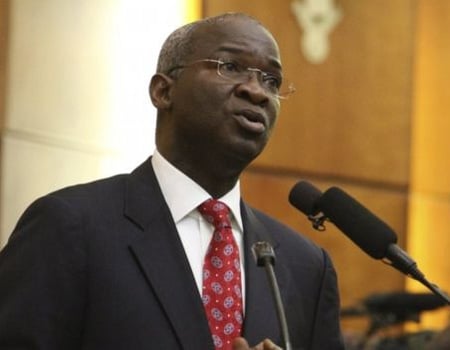 Federal Capital Territory (FCT),  Abuja, received another developmental boost, with the take off of a new development, FlagHouse project, located within the neighbourhood of Abuja Technology Village (ATV).
The proposed project is a mixed-use development, happened to be adjudged as first commercial developments to berth at the Technology Village-a free zone area developed as a science and technology park, with special economic zone advantages.
The FlagHouse project is designed by Ehrlich Yanai Rhee Chaney (EYRC), formerly Ehrlich Architects, is a two-wing structure, intended as a design benchmark for the ATV Free Zone as well as a vantage point to overlook the larger district site as it progresses through construction.
The building, according to its designers, is connected via an external stair and pedestrian bridge with a 1.5- meter balcony surrounding the full height glass perimeter, which thoroughly activates the building's exterior.
"On completion, the project will provide approximately 10,760sqm lease-able space, spread out across seven and six floors respectively. It is expected to attain a gold LEED (Leadership in Energy and Environmental Design) rating, making it a sustainable development," it stated.
According to EYRC, the architecture is specifically contemporary, yet rooted in the Northern Nigerian way of life. "The vertical fins of the external sun screen are not only used to reduce the building's solar load but also gracefully billow in and out; the resulting sinuous (having many curves and turns) forms are inspired by the ancient art of bas-relief (sculpted mud decoration) found in the indigenous architecture of Northern Nigeria yet reinterpreted here.
"The ground floor contains restaurant and retail spaces while parking is contained within a subterranean parking structure, with the expectation that government agencies will occupy the top two floors. It was designed to have a large covered roof terrace for receptions, while the remaining four floors will be available for lease".
The developer of the FlagHouse is Canji Projects ATVFZE, a subsidiary of the Financial Trust Group. As stated earlier, the architects are Ehrlich Architects (Now EYRC-Ehrlich Yanai Rhee Chaney) located in Los Angeles and San Francisco, California. The development, which commenced recently, third quarter of 2018, is expected to be completed by the third quarter of 2020.
The leasing agents include: Cushman and Wakefield Excellerate, Africa's leading trusted provider of fully integrated, self-performing property related solutions and services and International Real Estate Partners (IREP), a multidisciplinary management services firm operating in more than 32 countries across Asia-Pacific, Middle East, and Europe.
Abuja Technology Village is planned to become one of Nigeria's smart cities incorporating a live, work, play environment for technology-based businesses to function.
ATV is located in the Federal Capital Territory of Abuja, to provide an enabling environment for the location of a hub for technological advancement in Africa that will promote business incubation as well as a 'work, live, play and learn' lifestyle. It directly faces the airport road and is in proximity to prominent sites such as Hilton Sheraton Hotel, University of Abuja, Central Business District and the African University of Science and Technology
It is envisioned as a district development with an estimated population of 30,000 to 40,000 people, covering an area of approximately 700 hectares.