FG reiterates commitment to job creation for Nigerian youths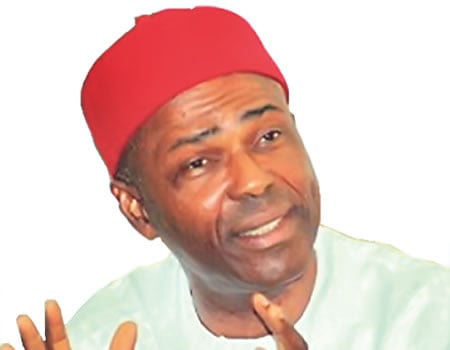 THE Minister of Science and Technology, Dr Ogbonnaya Onu, has called on Nigerian investors to collaborate with the ministry in developing and building new enterprises that would promote jobs and create wealth, to stem poverty in the country.
He said the ministry was determined to support any Nigerian endowed with innovative ideas and intellectual properties that would render major contributions in the area of research, innovation and technology in Nigeria.
Dr Onu, who said this when a delegation from Ikani Ecosa, led by Mr Agada Sunday Ojonimi, made a presentation on Ikani Engine Contactless Over-Speed Limit Alert Device, visited him, said his ministry was interested in research development and innovation ideas that would culminate into sustainable economic development in the diversification drive of the Federal Government.
The minister stated that Nigeria was at the peak of developing indigenous technology and innovation that would promote and sustain intellectual properties of individual and private sector entrepreneurs in the ongoing commercialisation process of the ministry.
According to him, "time has come for us to come together to move Nigeria into an innovation and technology driven economy to better the lives of our citizens and give them a promising future".
He promised to collaborate with the inventor of the speed limiting device and gave assurances of adequate support to ensure that the intellectual property of this device was protected and developed for commercialisation in Nigeria and beyond the shores of the country.
Earlier, the Director General/Chief executive Officer (CEO) of the National Office for Technology Acquisition and Promotion (NOTAP), Dr Dan Azummi, while briefing the minister, said that the device had a lot of security and safety implications which would be beneficial to all Nigerians.
You may also like:
Job creation, panacea for vices
We won't limit NDE to job creation —New DG •Unveils new policy on job creation