Electoral Act Amendment: Senator Yarima backs electronic voting
•Says it will abort violence, rigging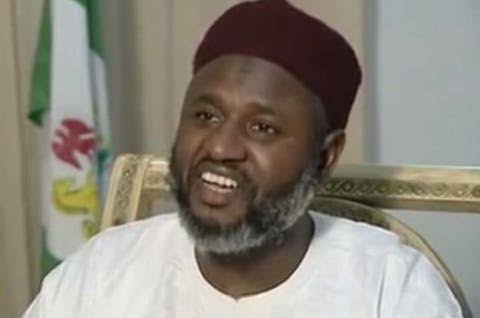 Former Zamfara State governor and chieftain of the All Progressives Congress, Senator Sani Ahmad Yarima has cautioned against alleged orchestrated plot to frustrate deployment of electronic transmission of results ahead forthcoming general elections.
Nigerians have since raised the alarm over insinuation that certain individuals with the collaboration of certain federal lawmakers in the joint Committee of the National Assembly on the Independent National Electoral Commission were smarting to expunge provisions on electronic transmission of results.
Speaking with newsmen recently at his  residence in Abuja, Senator Yarima said Nigerians should now accept the role of modern technology in our modern-day life, including our participation in the electoral process.
He noted that the introduction of technology has solved substantially the cumbersome process of registration of voters and its attendant trauma for prospective voters.
He said: "I support electronic voting. I think that when we were queueing to register (accreditation) without the card reader what was happening?
"People will just sit down and write names and say we have so so number of persons. By the mere introduction of card reader the whole thing has changed. You can see that you have your fingerprint and look at what is happening now, registration of voters online."
"The world is changing, Nigeria has to follow. We need to use technology as much as possible. As far as I am concerned one day we are going to go for electronic voting."
On the agitation for devolution of power otherwise termed restructuring, the former governor argued that the Muhammadu Buhari administration has since committed itself to it. He cited the financial autonomy granted local councils and the Independence of state judiciary, as signals that the present administration was not opposed to power devolution.
He, however, maintained that there could not be holistic amendment of the 1999 Constitution, as he argued  that it could be hijacked by individuals with sinister motives.
"On the devolution powers, like I told you is already happening. I am sure that there is an agreement reached between the National Assembly, it ought to do with a constitutional amendment."
The constitution has not been amended, the judiciary has been given financial autonomy, State Assembly members have been given financial autonomy and I hope very soon they will give local government also financial autonomy. Once that is done, the yearnings of the people that are saying that there should be restructuring  will be met.
Resource control, if you look at the history of Nigeria, during the first republic, our major export earners were cash crops; cotton, groundnut, cocoa and so on.
These were the things we were exporting and these were the revenue that developed the oil sector and we didn't know may be in future also, oil will disappear.
The efforts of the government to also explore oil in the North will reduce this pressure from the South saying that the North is not contributing because they have forgotten that the North has contributed earlier before we get the oil. It was the federal government that financed the exploration of oil through the export of cash crops.
So, I believe that we are all Nigerians. What we need to do is to  look at the system and see how best the system will work. Those who are advocating for division of this country are only doing it for selfish interest. I don't see us divided because we are better together, we don't know how God decided to bring us together and only Him can change the situation.
So, we will look at the democracy that we are operating and see what amendments can we do in the constitution so that everybody will be happy with the situation. If we say zoning should be part of constitution let it be. But once you put zoning in the constitution even zoning of the Presidency to the South-East, some people will say Onitsha people are different from Enugu people or there are different types of Igbos. If you send it to South-South, they will say Ijaw or Itsekiri.
It is better we develop this concept of citizenship. Every citizen of Nigeria should have freedom of association, freedom of religion, freedom of expression and freedom of movement as provided by the constitution. You can live in Zamfara, Rivers, Ile-Ife, you can live anywhere as a Nigerian. Once we accept that, all these problems will not be there.
YOU SHOULD NOT MISS THESE HEADLINES FROM NIGERIAN TRIBUNE
We Have Not Had Water Supply In Months ― Abeokuta Residents
In spite of the huge investment in the water sector by the government and international organisations, water scarcity has grown to become a perennial nightmare for residents of Abeokuta, the Ogun State capital. This report x-rays the lives and experiences of residents in getting clean, potable and affordable water amidst the surge of COVID-19 cases in the state…
Selfies, video calls and Chinese documentaries: The things you'll meet onboard Lagos-Ibadan train
The Lagos-Ibadan railway was inaugurated recently for a full paid operation by the Nigerian Railway Corporation after about a year of free test-run. Our reporter joined the train to and fro Lagos from Ibadan and tells his experience in this report…
[ICYMI] Lekki Shootings: Why We Lied About Our Presence — General Taiwo
The Lagos State Judicial Panel of Inquiry probing the killings at Lekki Toll Gate, on Saturday resumed viewing of the 24hrs footage of the October 20, 2020 shooting of #EndSARS protesters by personnel of the Nigerian Army…
ICYMI: How We Carried Out The 1993 Nigerian Airways Hijack —Ogunderu
On Monday, October 25, 1993, in the heat of June 12 annulment agitations, four Nigerian youngsters, Richard Ajibola Ogunderu, Kabir Adenuga, Benneth Oluwadaisi and Kenny Razak-Lawal, did the unthinkable! They hijacked an Abuja-bound aircraft, the Nigerian Airways airbus A310, and diverted it to Niger Republic. How did they so it? Excerpts…