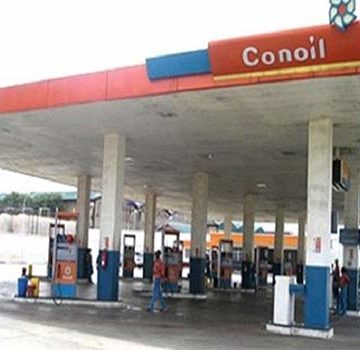 CONOIL plc, has declared a total of N2.15 billion as total dividend pay out to its shareholders for its 2016 financial year in the face of acute local and international economic conditions during the period under review.
This translates to N3.10 kobo on every 50 kobo ordinary share. This is in line with the company's history of progressive dividend policy. The proposed dividend is expected to be ratified by its shareholders at the next annual general meeting.
Overall, the company's financial performance obtained from the Nigerian Stock Exchange (NSE) indicated persistent resilience amidst the turbulence in the downstream sector of the nation's petroleum industry.
The result reflects positive growth for the company across all key financial parameters. Its profit before tax rose from N3.45 billion in 2015 to N4.28 billion, representing a 24 per cent rise. Its revenue increased from N82.9 billion to N85.02 billion, while profit after tax also rose from N2.30 billion to N2.84 billion, representing an increase of 23 per cent.
The company's earnings per share also increased by 23 per cent from 333 kobo in 2015 to 409 kobo in 2016.
In a statement made available to the Tribune Online, the company attributed the performance to its sustained culture of financial discipline, prudent and efficient execution of projects and plans, aggressive product development and marketing, supported by cutting-edge customer service delivery.
It would be recalled that at the last annual general meeting of the company, its Chairman, Dr Mike Adenuga had assured shareholders that in the face of the gloomy economy, the company will always strive to be one of the fastest growing and profitable companies in the country.
He assured that it will consolidate its gains and ensure greater returns on investment for its teeming shareholders.
While promising that the company's ultimate goal to its customers will always be excellent service and products, he maintained that its promise for its shareholders remains maximum value.
"We will drive our business to greater heights by re-establishing commanding presence in retail business, lubricants, aviation, liquefied petroleum gas, specialized products and non-fuel retail services," Adenuga assured.