AIG seeks more partnership between police, public, commends Oyo command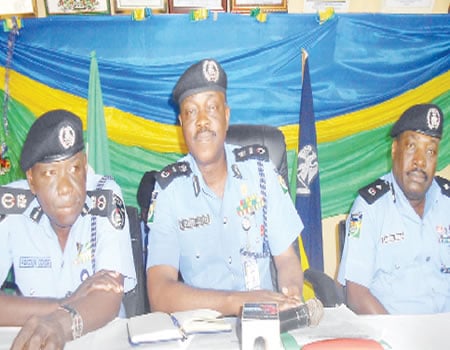 THE Assistant Inspector General of Police (AIG) in charge of Zone 11, Mr Agboola Oshodi-Glover, has said that the business of security is the responsibility of all, as he sought for more partnership between the police and members of the public towards reducing crime to the barest minimum.
AIG Oshodi-Glover stated this, on Tuesday, during his visit to the Oyo State Police Command, Eleyele, Ibadan, which is under the Zone he supervises.
The police boss said he was in the command to know about the welfare of policemen as well as how they are performing.
"I have also been able to inform our officers that their major assignment is to prevent crime; they must also serve the citizens with all their heart, particularly by respecting their fundamental rights.
Speaking further during a meeting with officers and men of the command as well as security stakeholders in the state, AIG Oshodi-Glover said it was important for members of the public to complement the efforts of the police in reducing crime by alerting the police to people of questionable characters in their midst.
While addressing members of the Police Community Relations Committee (PCRC) in the state, AIG Oshodi-Glover enjoined them to encourage more members of the public to join the association so as to have more people who were ready to work with the police in preventing and curbing crime in the communities.
"For the officers and men of Oyo command, I want to say that the police authorities, under the leadership of the Inspector General, Ibrahim Idris, would continue to focus on the welfare of policemen in order to boost the morale of our men in their work towards tackling crime," AIG Oshodi-Glover said, while commending the Oyo command, under the leadership of Commissioner of Police (CP) Abiodun Odude, for the good work it is doing.
While making the vote of thanks, Deputy Commissioner of Police (DCP) Sanusi Buba, thanked the AIG for finding time to visit Oyo Command.
DCP Buba said policemen in the Command were giving their all in the discharge of their duties "because we know that our work is an endless war.
"Endless war in the sense that so far there are human beings, there will always be crime, and there will always be the need to prevent and curb such crimes. We have a job more important than any other job in the world, and we will continue to do our best in tackling crime in the state," DCP Buba said.