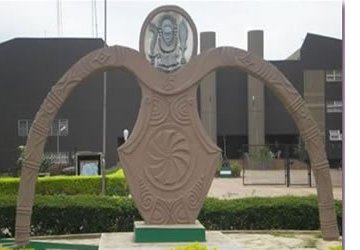 THE University of Benin (UNIBEN) says it has recalled five students recently rusticated for their roles in the Nov. 23, 2017, students' protest.
The Vice-Chancellor of the institution, Prof. Faraday Orumwunse, made this known on Tuesday in Benin at a news briefing.
Orumwunse said the recall of the students followed the appeal in writing by the rusticated students, the Students' Union as well as the intervention of well-meaning stakeholders.
He said from all indications, the protest was uncalled for and designed only to serve the illegitimate purpose of portraying the university in the bad light while disrupting its academic calendar.
The vice-chancellor said it was difficult to understand why the students' union would call for a protest within 24 hours of receiving the assurance of the Pro-Chancellor that the issues raised in their letters would be reviewed.
According to him, management holds the views of students' representatives in very high esteem and has always shown the willingness to dialogue with the students.
"Nevertheless, management will not tolerate a situation where a few individuals will deploy the students' union engagement mechanism for the furtherance of illegitimate purpose,'' he said.
The vice-chancellor said it was untrue that the Chancellor of the institution and Emir of Kano, Mohammad Sanusi II, was involved in determining the school's new charges.
He explained that the Governing Council of a university headed by a Pro-Chancellor was solely responsible for the financial operations of a university and not the Chancellor.
The vice-chancellor, however, said the management had reviewed the issues that led to the protest.
The News Agency of Nigeria (NAN) recalls that students of the institution on Nov. 23, 2017, during the institution's 47 Founder's Day and 43rd convocation ceremonies protested the increase by the school management of accommodation charges