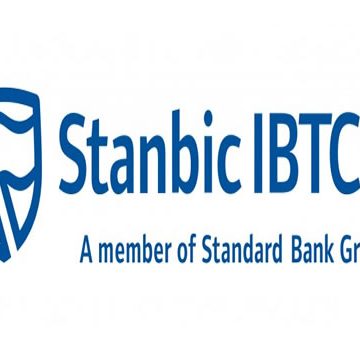 SHAREHOLDERS of Stanbic IBTC Holdings Plc have applauded the growth recorded in the financial records of the subsidiaries.
At the Annual General Meeting (AGM) of the Holdings in Lagos on Tuesday, shareholders applauded that the management of the subsidiaries for the leap in profitability.
Speaking at the event, Patrick Ajudua, a shareholder noted that the subsidiaries of the Holdings are award-winning as they have carved a niche for themselves in their respective businesses, thus reflecting positively on the overall performance of the Group.
Shareholders at the AGM also approved a final dividend of 40 kobo to bring the total dividend to N1.10 kobo per ordinary share of 50 kobo, just as they appeal for an increase in dividend payout next year.
Speaking on the performance, the Chief Executive of Stanbic IBTC Holdings Plc, Yinka Sanni noted that a significant growth in profitability was recorded largely driven by very strong performances from the Corporate and Investment Banking and Wealth Management businesses.
According to him, "Our custody business retained it's market leadership and reinforced its role as the leading non-pension custodial service provider in Nigeria.
This feat was underscored by Stanbic IBTC Nominees Limited (SNL) to N5.6 trillion. In addition, SNL continued to set the pace within the custody industry, successfully executing the first commercial securities lending transaction in Nigeria on December 2017," he said.
The Group assets increased by 31.6 per cent or N333 billion from. 1,053.5 billion as of 31 December 2016 to N1,386.4 billion in 2017 due to positive growth in business activities and change in the foreign exchange rate for foreign currency translation.
He explained that the major growth lines in total assets are trading securities due to positions currently held at N151.5 billion, investment in financial securities at N316.6 billion and net loans to customers which also witness margin growth to 5.4 per cent.
ALSO READ: Stanbic IBTC supports SMEs, to empower entrepreneurs in 8 cities
According to the Chairman of the Group, Basil Omiyi, in light of the positive results, the company made giant strides, recording several feats on all fronts.
"The company grew its Assets under custody to a record high of N5.6 trillion thus maintaining its leadership in the non-pension custodial business.
The company's share price grew from N15 at the beginning of the year to a record high of N44.30 while closing the year at N41.50. The institution also made quantum leaps in almost all of its key performance metrics culminating in an ROE of over 20 per cent," he said.
Looking ahead, Omiyi said the board remained optimistic that in 2018 and beyond the company is well positioned to sustain the progress made so far as the management continued to create value for customers with innovative solutions while taking advantages of any potential upsides in the economy and in turn to provide sustainable returns to shareholders.