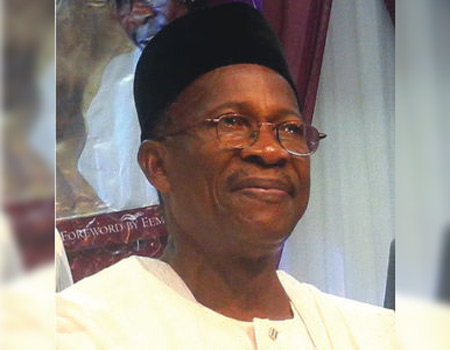 Elder statesman and chieftain of the All Progressives Congress (APC), Chief Frank Kokori, has thrown his weight behind the call for restructuring of the country, but back to 12 states.
He said equity and justice could only be achieved if the country returned to 12 states – six for each of southern and northern Nigeria – as it was during the regime of General Yakubu Gowon.
He called for the convocation of a round table discussion with genuine people from all sectors and sections of the country on restructuring, adding that the "National Assembly cannot do anything for proper restructuring of Nigeria."
Speaking exclusively to Tribune Online at the weekend in Warri, the former secretary general of the National Union of Petroleum and Natural Gas Workers (NUPENG), posited that each of the six states should be autonomous, saying the current 36-state structure is not viable.
"Top on my agenda on any restructuring in Nigeria is Gowon's 12 states in 1967, not the present one they are talking about six zones.
"That Gowon's 12 states will move Nigeria forward. Let them decentralized Nigeria like Gowon did.
"Restructuring is all about making a country where there is no cheating, " the septuagenarian mooted.
He took a swipe on members of the National Assembly for recently throwing away the outcome of the National Conference held by the Goodluck Jonathan administration, admitting that the recommendations were suitable for the country.
"The issue of how Nigeria should be governed should not be the business of the National Assembly because it is an interested party; it will not like anybody to whittle down their power, so to me, it should be the people themselves.
"To me, the constitutional Conferences by Jonathan was okay, its just that the people were not properly chosen by their people. Most of them were nominated by the PDP government if not, they made a lot of sense in that conference, " Kokori admitted.
The Ovu Chief, however, identified lack of good governance in the polity as the major reason more voices are being raised in support of restructuring.
The fiery labour leader and activist warned President Buhari not to ignore the calls for restructuring, but call for a dialogue with genuine Nigerians on way forward.
"We should not just sweep it under the carpet; it's a serious matter, the president himself should be seeing signals now, so we should come together for dialogue and talk seriously about Nigeria, " he admonished.