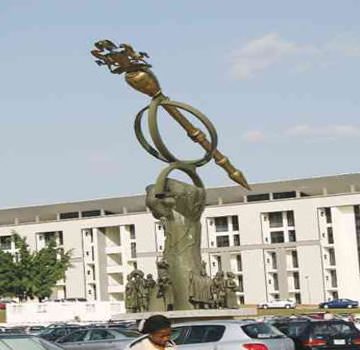 THE Oyo State House of Assembly on Thursday commiserated with the families and victims of the road accident that happened on Jan. 24 on the Ogbomoso-Oyo expressway.
The assembly also tasked the executive arm of government in the state to ensure that all the entitlements of the state workers who died in the mishap were quickly processed and released to their families.
The News Agency of Nigeria (NAN) reports that five persons, including three head teachers, an accounts clerk and a driver, died in the accident.
Occupants of the car were returning from a workshop at the Olivet Baptist High School, Oyo.
The house commiserated with the victims through a matter of urgent public importance raised by Mrs Wunmi Oladeji (LP-Ogbomoso North) during its plenary on Thursday.
Oladeji said that the accident which claimed the lives of three secondary school principals in the state was a great loss.
"Those involved were among the best brains in the Education sector in the state.
"In order to avert this incessant carnage on this particular road, we need to call on all relevant agencies to enforce regulations on road usage,'' she said.
ALSO READ: Lagos Assembly screens, confirms Ambode's commissioner-nominees
The House also tasked the Federal Roads Maintenance Agency to urgently take steps to repair the bad portions of the road.
It further resolved that relevant agencies must deploy personnel to caution and sanction erring drivers.
NAN reports that the Oyo State Bureau of Physical Planning and Development Control Bill also scaled its first reading during the session.