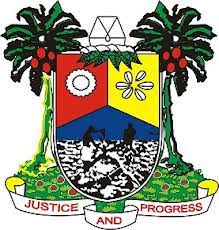 LAGOS State House of Assembly on Thursday screened and confirmed six nominees of Governor Akinwunmi Ambode for various positions of Commissioners and Special Adviser.
Governor Ambode had a few days ago forwarded list of nominees for the positions to the House presided over by the speaker, Hon. Mudashiru Obasa, for screening and confirmation.
The nominees are Mr Hakeem Popoola Fahm as Commissioner, Ministry of Science and Technology; Mr Oladipupo Lawanson, Commissioner for Transportation; Mr Segun Banjo, Commissioner, Ministry of Economic Planning and Budget and Mrs Olayinka Oladunjoye as Commissioner, Ministry of Commerce, Industry and Cooperatives, among others.
Suleiman Hakeem is to serve as Special Adviser on Communities and Communications, while the erstwhile state table tennis star, Mrs Toyin Okenla Ojeaga is to serve as a member of the Lagos State Sports Commission Governing Board.
Meanwhile, the amendment bills on the Lagos State Transport Sector Reform Law, Lagos State Teaching Service Commission Law and Lagos State House of Assembly Commission Law have scaled through the Third Readings and were thereafter passed into law.
The amended LAHASCOM Law sees to the increase of the number of Deputy Clerk to four.
They include Deputy Clerk Legislative, Deputy Clerk Legislative Drafting, Deputy Clerk Publication and Public Affairs and Deputy Clerk Human Resource and Account.