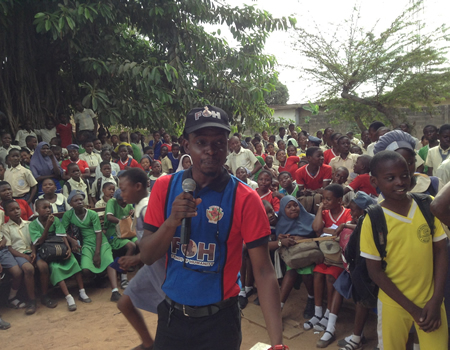 A non-governmental organisation, Rosy Touch initiative for Development (ROTID), as part of its activities, to achieve the sustainable development goals for 2030 has taken the bull by the horn by ensuring students benefit from their training.
The team who stormed Bashorun Ogunmola high school, Ibadan yesterday trained students on Art and Craft as well as Career talk.
According to their president, Adeleke Hattrick Oluwafemi "The programme is borne out of the need to make young people be self-reliant by adopting Art and Craft as a major tool towards ending endemic unemployment among youths in Africa." he said.
ALSO READ: Google new app helps you find your unknown world twin
He stressed that the training will help the youths to defray from white collar job after their study.
The media coordinator of the organisation, Gbenga Oni Austin, however, said the programme would be a continuous exercise as Benue and Plateau state would be empowered by friends of humanity (FOH) between March 5th-14th this year "