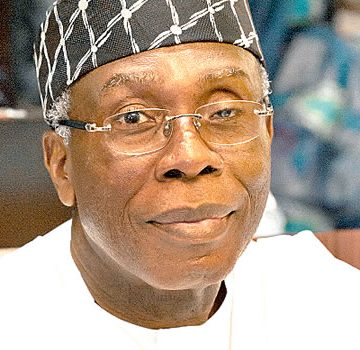 MINISTER of Agriculture and Rural Development, Chief Audu Ogbeh on Monday, charged state governments across the country to prioritise food security in the formulation and implementation of their policies and programmes.
He said the issues of food security should be approached from the perspective of "citizens' right to food, second only to right to life".
The minister stated this at the maiden edition of the Kogi State Agricultural Summit, 2017 with the theme Agriculture: "Investment Opportunities" and the launch of "Fair Agricultural Project" held in Lokoja, the state capital.
Ogbeh, who spoke through the President farm and infrastructure foundation, Prof Gbolagade Ayoola, said concerted efforts should be made by the stakeholders, particularly state governments to ensure that people have access to food.
According to him, the problems of food insecurity started with the denial of rights of citizens to ask questions and hold governments accountable when their policies failed to address food issues.
He said that if food security was addressed from the perspective of right and policies were tailored to meet the food requirements of the people government policies and programmes would be taken more seriously.
He however noted that many agricultural projects had been packaged by the federal government or external bodies, lamenting that most states had failed to use agriculture for its primary goal of production of food.
Ogbeh lauded the efforts of the state government for adopting the Bottom-top-approach in ensuring food security through the launching of its Fair Agricultural Project (FAP).
The state governor, Alhaji Yahaya Bello, said the policy of the federal government on rice production had giant encouraged massive local production of rice, leading to the drop in the importation of the product to Nigeria.
Speaking through who the Secretary to the State Government (SSG), Mrs Folashade Ayoade, the governor said his administration had keyed into the federal government's programme of diversification the nation's economy to agriculture.
He said that his administration had allowed youth and women participation in agriculture to reduce the alarming unemployment situation in the state adding that government had also encouraged the exportation of agric products that are in abundant across the state.
The state commissioner of Agriculture, Kehinde Oloruntoba lauded the state government gesture to declare a state of emergency on Agriculture by embarking on mechanised system of agriculture to ensure food security and boost massive local production of agric products.