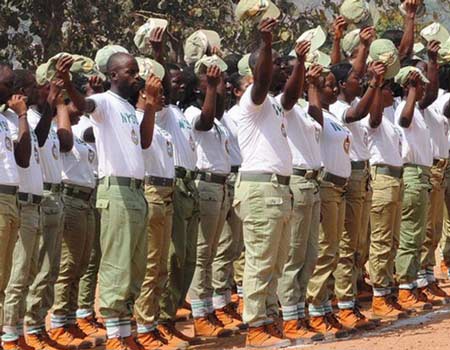 THE Lagos State Coordinator of the National Youth Service Corps (NYSC), Mr Muhammed Momoh, has described the NYSC as a child of necessity committed to the socio-economic development of the country.
Momoh said this in an interview with the News Agency of Nigeria (NAN) on Monday in Lagos.
"The NYSC came up as a child of necessity, and despite the challenges it has faced over the years, it has proved to be an excellent scheme.
"We undertake and we are still committed to the socio-economic development of Nigerian communities, and that is why many development partners are willing to partner with the NYSC in different fields.
"Corps members are made to undertake services that will benefit their host communities and impact on the common people; it is part of the objective of the NYSC.
ALSO READ: Leaked planned terrorist attacks: FG deploys AIG to head Lagos airport command
"Our mandate is to mobilise the graduate youths of Nigeria to contribute to the socio-economic development of Nigeria and we have done that excellently," he said.
Momoh said that the NYSC was also involved in the Sustainable Development Goals (SDG) and had also shown outstanding commitment to other developmental initiatives of the Federal Government.
"There is a social tool that amplifies the voice of the voiceless called, "U- reports". The NYSC has the highest number of youth reporters.
"In 2013, the United Nations (UN) recognised the NYSC as the most outstanding partner award recipient at its headquarters in New York, as a result of our contributions to community development in the country," he recalled.
Momoh assured that the NYSC would continue to improve on its mandate to empower corps members and make them self-employed and employers of labour after their national service.
"Our skills acquisition programme was designed to ensure that our graduates move from seeking employment after service to becoming self-employed, and a lot of them have benefited from the scheme,'' he said.
NAN reports that the NYSC was created in 1973 and recently celebrated its 45 years of existence.