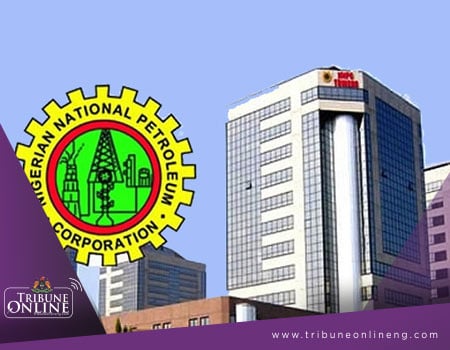 The Nigerian National Petroleum Corporation Research & Development Division (NNPC R&D) and CypherCrescent Limited recently sealed a strategic technical partnership to enhance oil and gas production, using innovative technologies and optimised workflows.
The partnership is focused on the areas of petroleum engineering research and development, hydrocarbon fluid characterisation and production improvement through well & reservoir management (WRM) data democratisation.
According to the Group General Manager, NNPC R&D Division, Dr Bola Afolabi "With minimal cost, remarkable additional production potential was discovered. We are talking about a digital approach to well and reservoir management.
"We are applying a first of its kind technology to easily reveal hidden opportunities and propose realistic intervention programmes. We are seeking to improve the success rate of exploration and production well intervention activities, reduce operations and improve asset integrity, among others."
Corroborating the position of the GGM of NNPC R&D, the Managing Director of CypherCrescent Limited, Mr ThankGod Egbe, said that by harnessing the expertise of world-class professionals in petroleum engineering, geosciences, computing and applied mathematics, CypherCrescent is poised to continually add values to the global oil and gas industry through creative and unconventional solutions.
He reiterated that the strategic partnership with NNPC R&D will among other benefits, enable companies across the world to understand the dynamics of their assets better, and offer them a pragmatic and cost-efficient alternative to production optimisation from their existing assets.
CypherCrescent is a foremost Nigerian petroleum engineering research, software development and asset management support company with a global reach. The Company is committed to providing innovative and cost-effective business-intelligence solutions for exploration & production (E&P) companies, to enhance productivity across the hydrocarbon value chain.
The technical partnership came on the heels of the satisfactory application of SEPAL Software suite, a highly innovative end-to-end Well & Reservoir Management (WRM) software in E&P companies for production enhancement.
SEPAL is the first of its kind software in global E&P industry, designed to integrate data, enhance engineering analyses and optimise workflows across five core WRM disciplines (Reservoir Engineering, Production Technology, Petrophysics, Production Geology and Asset Well Engineering).
SEPAL enables E&P companies optimise production from existing assets by systemically identifying hidden intervention opportunities and improve on the success rates of well intervention activities.
Also, with the robust data analytics capability of SEPAL, engineers can proactively manage well integrity challenges. SEPAL as an integrated software improves general asset management efficiency and therefore helps companies remain competitive, especially in times of dwindling oil prices.
Reliant on its capability, the SEPAL software has been adopted as a solution, in the NNPC project for the classification of Nigeria's NGLs and gas condensates.
In addition to production enhancement, the CypherCrescent-NNPC (R&D) partnership aims to achieve national technical capacity development through joint engineering research and delivery of value adding services to solve existing and emerging challenges in exploration & production (E&P) companies.
It also aims to encourage increased local content participation in core upstream projects and subsequently, export Nigerian technical expertise to the international E&P market space to boost foreign earnings.