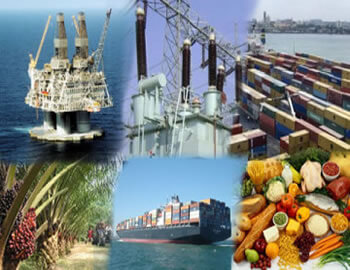 There is a growing need to work to revamp our economy as a nation. It is not quite easy seeking truth or realities, but it's the prime duty of man. Every attainment requires its own set of discipline, discipline comes in various garbs, but its real name is work and work is a combination of idea, thought, action, skill, honesty, determination, perseverance and courage. It has no alternative.
I recall vividly then we had a booming economy. We were either the top or among the top exporters of timber, cocoa, rubber, palm oil and groundnut in the world. Nigerians not only holidayed at home in their villages, at Yankari Games Reserve, Obudu Cattle Ranch, Ihuezi Lake, Oguta Lake, Ikogosi Springs, Gurara Falls, Olumo rock, Mambilla Platueau etc.
We had different car assembly plants for Peugeot, Volkswagen, Anamco etc. Every other nation admired Nigeria's height and potentials.
But today, Nigeria is in an unacceptable state. We have been at the same spot for too long. Many of our youths fritter away their precious time on frivolities while their potentials decay. Nigeria is a country of 170 million fashion-conscious people that has no textile industry.
We have failed severally to develop products which have global appeal. The highly popular Kingsway Stores of the past would have probably had a thousand outlets across Nigeria. Except we work hard to revamp our economy, no magic would change Nigeria for better.
On January 2, 2017, the Senate President, Dr. Bukola Saraki launched a gesture to promote made-in-Nigeria products. The initiative is laudable and noble, also two other senators worthy of mentioning are Dr Ike Ekweremadu and Ben Murray Bruce. These leaders are worthy of emulation; the better the leaders the better the nation.
The United States of America was built not by politicians running for just anything, but they stood by glowing convictions. It pays to love our country, because we shall be better off. Let us put our lives in order. It is not too late to be great again; the wiser we are, the better we live.
I challenge us as a nation to awake and have a re-think, dare illusions and imagination and embrace realities.
Ifeanyi   Everest, Anioma, Delta State