NLNG: Stakeholders harp on sanctity of contract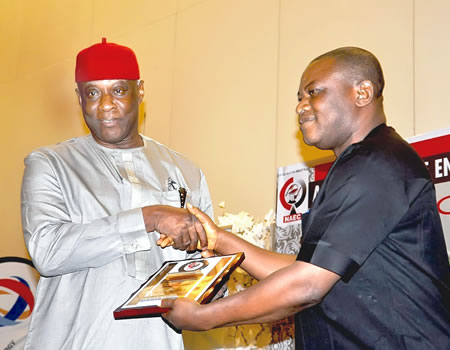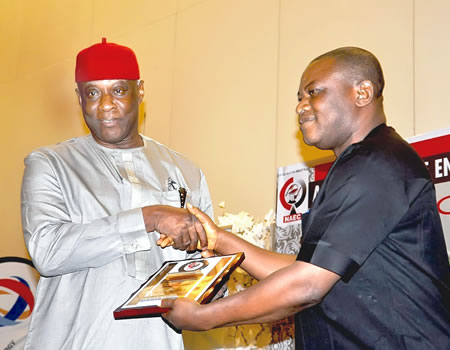 There is a bill aimed at amending the Nigeria LNG Act which has been passed by the House of Representatives, but awaits the Senate passage. However, there has been dichotomy of opinions on whether the act should be amended or not. In this report, OLATUNDE DODONDAWA examines the arguments both in favour and against the attempt to amend the act.
A bill was introduced by Hon. Leo Ogor from Rivers State aimed at amending the NLNG Act which will alter the terms of contract on which the NLNG was incorporated in 1989. Basically, the bill will compel the NLNG to pay a certain percentage of its budget to the Niger Delta Development Commission (NDDC).
Addressing stakeholders at the NAEC conference, Hon Simon Yakubu Arobo, a member of the House of Representatives Committee on Gas stated that "So much has been said and written about the proposed amendment of the NLNG (Act). First, the NLNG as an entity did not come into being through an Act of Parliament.  It was incorporated as a company in 1989. In December 1990, because the government wanted to give it a pioneer status, incentives and guarantees, the government then promulgated decree no 39. And the caption of the decree is NLNG Fiscal Incentives, Guarantees and Assurances Decree 1990."
He explained that the government at that time backdated the decree to take effect from April 24, 1989.
"Now, the NLNG with all these descriptions is a gas producing company. They have made that fact. Because it's a gas producing company and it operates in the Niger Delta, it comes under the purview of Section 14 (2) of the NDDC Act. And that is a section that says that 'all gas producing companies are supposed to pay a percentage of their annual budget to the NDDC.
"That is the thrust of the amendment. And having said that, in Schedule 2 of that military decree (Decree no 39), which is now an existing law according to the constitution,  the National Assembly has a duty to bring it into conformity to the constitution.
"Let's get something clear, there is nothing like law in perpetuity, there is no law like that anywhere in the world. You can't have an Act and says no one should touch it. We are a sovereign nation. And we are duty bound to review agreements that appear to short-change our common patrimony.  Now what is wrong in asking the NLNG that is a gas producing company to make contributions as provided by the law.
Reactions from stakeholders
Reacting to Hon. Arobo, the Executive Director, SERAP, said what the lawmakers should be concerned about is what is best for the country.
According to Mumuni, who was represented by Deputy Executive Director,SERAP, "Actually for us, we also stand for what is best for the citizens. Before we amend, we need to ask ourselves, what is the 'mischief' that the amendment will cure. Yes, the National Assembly has the power to amend the law, but there is a saying in international law that 'your word should be your bond.
"At a particular point in time, we invited foreign investors to come and invest, we gave them assurances and guarantees which served as the bases for the initial decree. The 10 per cent being proposed, what do we use it for? So many percentages that have been collected over the years, what have they done with them? Our own focus is always being on how transparent the funds being collected have been used.
He reiterated that "What we are saying is that where is your energy directed? Tell your colleagues, it is wrong timing. You can't be making such a law and allow foreigners to be leaving your country. That's why the naira is where it is today. You need foreigners to come here by making laws but sanctity of contract is key.
"Your word is your bond and your word lasts forever. There is no such thing as no laws last forever. If I say 'No', that should remain and when you say 'Yes', it must mean yes forever.
"We should be ashamed of ourselves as a country that in the last 17 years, we have not had any LNG plants here and the NLNG that operates successfully we want to destroy it. Do you destroy your success or do you build on it?
"How would that build on your success? Is there any other track records better than NLNG?  This company wants to turn Bonny into Dubai of Nigeria. Can't NDDC, if they are really honest, be at the back of that and do something. Do we really need a new law?" he argued.
According to the General Manager, External Relations, NLNG, Dr Kudo Eresia-Eke, "Truly, the legislators have powers to legislate and they can use the powers as they will for the best interest of the country, but we ordinary Nigerians are pleading with them to say 'please, the powers you have is our power and use it in our interest."
Hon. Arobo mentioned gas processing, that has been put in because of specific reasons because when we mentioned gas processing companies, fertiliser companies are gas processing companies, generation companies are also gas processing companies and why are they not after those other gas processing companies?
"Even some parts of the Nigerian National Petroleum Corporation (NNPC) are gas processing companies. Refineries are gas processing companies. But the NLNG is the one they are after.
"The Honourable asked if we will have incentives forever, but let it be known that all the incentives that were granted to NLNG have all eventually elapsed. The biggest of them was payment of taxes, but we have paid the hugest tax that has ever been paid in Nigeria. Maybe we say we are the biggest tax paying company in Africa, so which incentives are you talking about?"
"The only thing we are referring to is the assurances and guarantees which means please keep your word. Nigeria as a sovereign nation cannot be said to be a '419' country. When it makes its pledge to international community,it keeps it.
"This is what keeps our respectability and this is what makes us to be able to invest. Meaning that once there is an agreement with us as a country, that their investment will be safe. This is all it's all about. But Hon. the power is in your hands, use it as you like," he stated.
In conclusion
According to Professor Barth Nnaji, a former Minister of Power, the sanctity of contract is the back bone of every serious nation.
According to him, "I don't think many people understand this. Contract is the basis by which companies and countries do business. When you sign a contract, you sign a contract. You can't go and abrogate  or breach the contract and think that a sovereign nation is going to be respected.  It is not going to be respected. There is no respect out there for that country. So, if we are going to be a major country of the world, it is one of the key issues we must understand."