FG approves new guideline on science, engineering, technology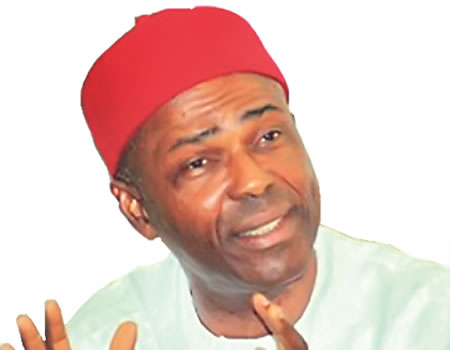 THE Federal Government has approved new and revolutionary policy guidelines for the design and execution of programmes, project and contract with science, engineering and technology components.
Minister of Science and Technology, Dr Ogbonnaya Onu, who made this known at the first Science, Technology and Innovation sensitisation Forum which took place in Abuja, said the policy was approved by the Federal Executive Council (FEC) recently.
Onu, disclosed that with the new guidelines, Nigeria could produce what was needed and export the surplus to other part of the world, adding that it would enable the country to conserve her foreign reserves and strengthen foreign trade with multiplier benefits to the economy.
"Its implementation will strengthen and deepen the role of science, technology and innovation in the future development goals of Nigeria. It will help create a new nation that will guarantee the happiness and prosperity of Nigerians.
"This will help Nigeria promote national self-reliance by promoting a radical shift in emphasis towards entrenching science, technology and innovation as an invaluable component of virtually all strata of our national development process.
"It is designed to ensure that we promote local content, encourage indigenous technology capacity, drastically reduce capital flight, strengthen local manpower development, enhance global competiveness and restore national pride", he stated.
The minister further said that apart from helping Nigeria bridge existing technology gaps, it would also help fast-track the process that would enable her become self-reliant in indigenous technology capacity, thereby stimulating a greater sense of national pride rooted in enduring self-reliance.