Nigerian govt has continually misplaced its priorities —Faustina Anyanwu, health professional and media practitioner
Faustina Anyanwu is a Nigerian-UK-based health professional, media practitioner, writer and publisher. CEO of Divas of Colour and a wellbeing coach, her works have earned her many awards, including the 2016 finalist of the Great British Entrepreneur Award. In this interview by KINGSLEY ALUMONA, she speaks about her media and publishing careers, her book, the proposed social media and hate speech bills by Nigerian senate, and what she wishes for her birthday.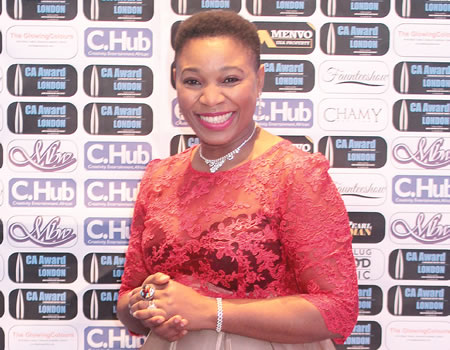 YOU are a health professional and a life coach. What kind of health practitioner are you? And what does a life coach imply?
I am a qualified nurse and midwife. I worked for over 5 years at Havana Specialist Hospital, Surulere at Lagos, Nigeria before joining my husband in the United Kingdom. A life coach is a form of talking therapy, using guidance and empowerment tools to provide an individual with the support to widen their horizon in achieving optimal success in every area of their lives—career, family, financial, business or social life.
What motivated your interest in media and publishing? Did you undergo any special training before venturing into them?
At a young age, I took an interest in the media and wanted to study mass communication at the university. But my parents wanted me to become a nurse. However, while practising nursing my interest in the media never died. Thankfully, on arriving in the UK, I attended some journalism and creative writing courses and training, and I was on my way to venturing back to my first love.
You and your husband are business partners in media practice. What inspired this partnership? Do you think you would not have done well in the business without your husband?
Great question. First, my husband and I are best friends. Besides, living abroad brings its own challenges and if couples are not on the same page, it could be disastrous. With my husband, as a business partner, it's easier for us to deal with the challenges that come with running a business and growing a young family. With him, there is no issue of trust or arguments. We share the same value and everyone brings their utmost best. It makes it all easier and enjoyable.
Tell us about Faunteewrites and C. Hub magazine. How do you currently run and manage them?
Faunteewrites Limited is the parent company. We have products in forms of magazines, book publishing platform and the Divas of Colour forum. We continue to explore different ways to produce a better quality product.
You run a business for Women of Colour in Business and Entertainment. What kind of services do you provide for this category of women? And why are men excluded from such services?
Firstly, men are not excluded at all. It is just that women are the primary target for this project.
When I arrived in the UK, I observed the hugely negative media stereotypes, almost propaganda on black women. Over the years, it has become a great challenge for Black women, with most struggling with confidence issues as a result of these attacks on their features. I thought we could do something about it. We created the Divas of Colour International Women's Forum as a safe haven for women to find themselves, build their confidence and be able to excel. Our flagship event—the Divas of Colour Festival creates an opportunity for women to have a high-end space to showcase their businesses and as such find the network to break into the larger market. Over the years, our approach is proving successful and thousands of women have kicked off their career or business experiences from our platform.
You are the CEO of Divas of Colour International Women's Forum. Which kinds of women are allowed to be members, and how does the membership benefit them?
The Divas of Colour membership is open to every woman who wants to excel in all areas of their lives.
Do you miss medical practice? Have you thought of using your media expertise to foster health/medical awareness and journalism?
No. I don't miss medical practice at all. I never wanted to work in healthcare. However, I learnt a lot in the profession. I think it shaped me for the better to become who I am today—for which I remain grateful.
Through our magazines, we frequently address health issues with well-informed and professional tips. Also, through the Divas of Colour, I've been campaigning and teaching women on issues such as mental health and wellbeing, gynaecological cancers and other issues that affect women. In 2018, we launched our Mind Your Mind, which was a mental health awareness campaign at the House of Lords UK with two of the most influential Black women Baronesses—Baroness Rosalind Howells and Baroness Floella Benjamin—who are members of the UK House of Lords. And, this year, we are back with the same campaign at the Divas of Colour Festival in March, with mental health at the centre—maternal mental health postpartum depression, post success syndrome, and socio-cultural influences on mental health.
As a media practitioner, what is your take on the Hate Speech and the Social Media bills proposed by Nigeria's National Assembly?
Nigerian government has continually misplaced its priorities. As a nation with enormous challenges, it is ludicrously senseless for the government in a democracy to be so focused on silencing the citizens. This is a dangerous move, and every Nigerian everywhere must rise against it. Social media, so far, remains the last hope for ordinary citizens to get their message across the world and be heard. This government has been reckless with it's human rights abuses and if they succeed with this bill, Nigeria will never be the same again. The government is there to serve the people and must be willing to receive feedback from the citizens which may or not be in the favour of the government. It is the right of citizens to criticise the government without fear.
You're currently based in the United Kingdom.  Does your media service extend to Nigerians? What do you miss more about Nigeria while in the UK?
Yes. Our media platform and other services are open to the Nigerian market. Through our online presence, we have a great connection with our Nigerian audience.  In fact, the majority of our writers are young Nigerians.
Nigeria is home and that is where the heart is. I miss Nigeria, the happiness, the sense of community, the food, and the people. However, it has been heart-breaking to read all the bad news coming from Nigeria—the bandits, Fulani herdsmen rampage, Boko Haram, all the agitations and bad governance both at the federal, state and local government levels. We should be growing and competing in the larger world. So it has been disappointing and scary to have to watch our dear nation descend to such chaos in our generation.
Tell us about your book, 'Tune In'.
'Tune In' is an autobiography filled with memorable and actionable quotes, drawn from deep personal experiences with clear lens to embracing and profiting from your personal challenges.
Apart from writing, media and publishing, what else do you do? And, what are the challenges you face in your career?
We are always brainstorming, creating and adding more ideas and products to our overall business. Besides that, I am a full-time mother of 4. My youngest is 16 months, and two are still in primary school. So, it's a full-time job for me joggling and coordinating the business and a young family.
What do you like doing at your leisure? If you were to make a wish for your next birthday, what would it be?
I love playing with my children, reading or watching reality TV shows. My birthday is on 28th January and my wish would be to have an interview chat with Michelle Obama or Oprah Winfrey. Meeting these women one-on-one takes the largest space in my bucket list.
What advice do you have for young people, especially the female ones, who are aspiring to be like you?
First of all, never aspire to be like anyone; rather be inspired by their work to discover your unique self and talent. When I first came to Lagos in 2001, my elder brother told me: "There is no free lunch anywhere." These words guided me throughout my stay in Lagos and while living here. Make developing yourself your priority and start creating your own world. Finally, know that if you keep your head up the world will see your face.