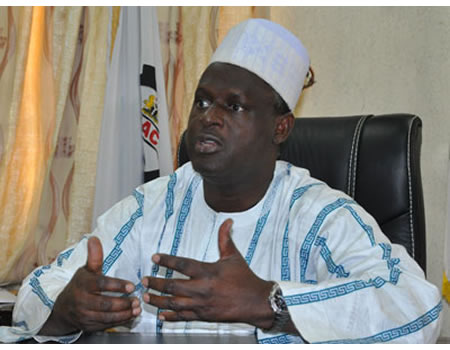 Adetola Bademosi – Abuja
The former Director General, Nigerian Automotive Design and Development Council, Engr Aminu Jalal, at the weekend disclosed that the nation is not prepared to transit from fossil fuels to renewable energy or electric powered automobiles.
Jalal, who spoke at the Annual General Meeting of the Nigerian Institute of Mechanical Engineers in Abuja said until Nigeria fix it's power problem, it may persist in the use of dirty energy while other developed nations improve on alternative energy sources.
The conference was themed: Mechanical Engineering, the Driving Hub in the Diversification of Nigerian Economy.
Nations such as China, Germany, United Kingdom recently announced plans to forfeit the use of fossil fuel to electric vehicles by 2040.
However, Jalal explained that the nation would still survive even if such developed countries stop buying oil from Nigeria.
His words: "Nigeria can only consider electric vehicles when we have solved our power problem because electricity vehicles mean, you must have enough power to charge your cars."
He argued that the development won't have direct impact on oil due to the gradual transition but he was quick to add that diversification became imperative because 'oil has no future'.
"Nigeria still need energy base supply even if we embrace renewable energy. If we use wind, sometimes, the wind may not blow. Everybody is going renewable but they are targeting certain percentage," he noted.
Jalal emphasised need to embrace other energy sources as well as diversifying the economy to reduce over dependence on oil.
According to him, mechanical engineers and other professionals have vital role to play developing the economy through diversification.
Speaking on the award received from the institute, affiliated to the Nigerian Society of Engineers (NSE), he described it as recognition of his efforts while in office as DG of NAC.
Earlier, former Osun State Deputy Governor, Sen Iyiola Omisore, tasked mechanical engineers to brace-up and contribute their quota to national development.
Omisore said engineers needed to embrace training and retraining to develop new innovations that will solve societal problems.
According to him, beyond basic knowledge from the University, there should be concerted efforts towards acquiring entrepreneurial skills to either construct or sale mechanical parts.
He cited instances of rather importing a complete manufacturing engines, the main part could be imported while other body parts are fabricated or developed locally.
The Chapter Chairman, Engr Francis Azuka awarded distinguished members of the association and solicited further partnerships from the government.