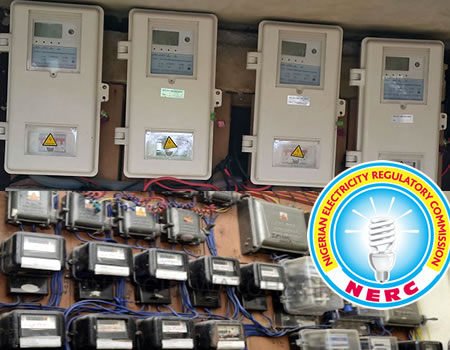 Nigerian Electricity Regulatory Commission (NERC) has issued an order on fines payable for unathorised access, meter tampering, and by-pass.
The order signed by the Commission's management on Friday, stipulated the charges are applicable as it relates to the cost of reconnection onto the networks after disconnection due to unauthorised access.
Customers disconnected for unauthorised access (i.e. self-reconnection, meter tampering and bypass and so on) will now pay the corresponding reconnection cost for their meter category.
For administrative charges, Single Phase Residential will pay N1,500, three Phase Residential N3,000, Single Phase Commercial N3,000, Three Phase Commercial N6,000, MD LV Residential N7,500, MD HT Residential N7,500, MD LV Commercial/Industrial N7,500, and MD HT Commercial/Industrial N15,000.
For reconnection charges, customers on Single Phase Residential will pay N50,000 on first incident and N75,000 on subsequent charges.
Three Phase Residential will pay an initial charge of N100, 000 and N150,000 subsequently.
Single Phase Commercial will pay N50,000 on the first attempt and N75,000, while Three Phase Commercial will pay N100,000 upon first indictment and N100,000.
Maximum Demand Meter customers will pay 300 per cent of the last 450 per cent of the last authorised recorded monthly consumption.
The Commission added that a customer disconnected for unauthorised access will pay a total reconnection cost which contains loss of revenue for the unauthorized consumption by paying back bills, administrative charges and reconnection charges.