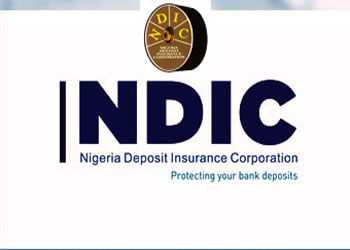 THE Nigeria Deposit Insurance Corporation (NDIC) has reiterated its commitment to ensuring the protection of depositors in the country.
Alhaji Umaru Ibrahim, NDIC's Managing Director/Chief Executive Officer, said this in the Corporation's 2017 Annual Report, a copy of which was made available to the News Agency of Nigeria (NAN) in Abuja.
Ibrahim said: "The NDIC would remain focused and committed to the protection of depositors and promotion of safe, sound and stable banking system in Nigeria.
"It will also continue to strive for excellence in the discharge of its mandate.''
However, the NDIC boss said that depositors in the country would be effectively served with the speedy passage of the corporation's amendment Act 2006 that was currently before the National Assembly.
                          ALSO READ: NDIC calls for greater use of banking services
According to Ibrahim, the delay in the passage of the Act posed a great challenge for the corporation as it impairs NDIC's ability to effectively perform some of its mandates.
He said the proposed amendments were in harmony with international best practices and provisions of the revised International Association of Deposit Insurers (IADI) Core Principles for Effective Deposit Insurance System (DISs).
He said the wrongful execution of judgment against NDIC's assets for liabilities of banks in-liquidation and the slow recovery of debts owed to failed insured institutions were also among the major challenges of the corporation.
He said the implementation of the Fiscal Responsibility Act 2007 that required NDIC to remit 80 per cent of its operating surplus to the Consolidated Revenue Fund Account was one of the challenges.
Besides, he said a major challenge faced by the corporation was the low level of awareness of the public on the mandate and functions of NDIC.