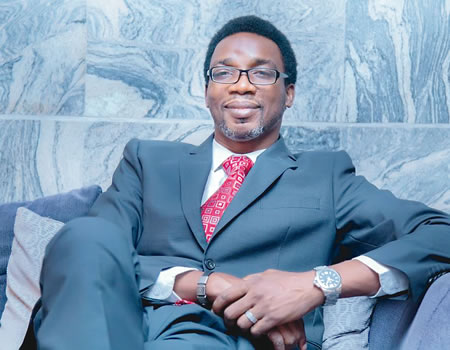 Governorship aspirant in Ekiti State on the platform of Action Democratic Party (ADP), Otunba Segun Adewale, has assured workers that if elected later this year, his government would tackle all socio-economic ills that have being troubling the state and ensure better welfare package for them.
Otunba Adewale gave the assurance on Tuesday in his message to commemorate the 2018 May Day celebration, saying workers were the lifeline of the state development upon which his administration would be built upon.
The business mogul, while decrying the agonising experience faced by the workers due to several months of unpaid salaries, in a message made available to the Nigerian Tribune, assured that as a governor, he would evolve solutions to ensure adequate payment of their entitlements and regular supports to make them undertake their respective task with ease.
ALSO READ: Ekiti 2018: ADP gov aspirant, Segun Adewale picks nomination form
"Despite the unfavourable situations you (workers) are facing in your respective posts, your patriotism has been something that strengthens our resolve to build a virile Ekiti State.
"While we don't intend to trade blame but no excuses can be enough to rationalize the obvious failures of the Ayo Fayose government to pay salaries as expected, which has caused untold hardship on you (workers), but be rest assured, I'm determined to tackle the socio-economic ills head-long and bring reliefs to your aging pains," Otunba Adewale said.
The governorship aspirant further assured that if elected, his government would treat workers welfare with uttermost urgency and facilitate a friendly relationship with the Labour, so that together, "we can attain the enviable heights of progress in our beloved state."
"I assure you of my cooperation and understanding, as partners in progress. Your welfare will be prioritised by our government, so as to collectively work for the progress of our state.
"Our government will ensure a conducive atmosphere devoid of incessant industrial action as a way to avoid loss of man hours and accordingly promote high productivity.
"I further assure you that as governor, we will not only work together but will always protect workers' rights and shall promote incentives for great productivity and hence, greater posterity," Otunba Adewale said.