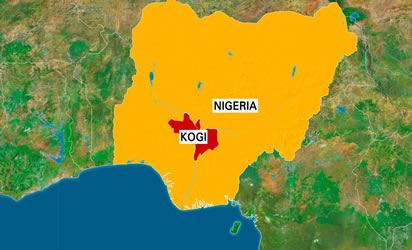 THE Kogi state government on Wednesday said it had designed policies and programmes that would improve the infrastructure in primary schools across the state.
It also lamented the decay in some of the state-owned primary schools, saying the construction and renovation of such institutions could only be done with federal government intervention.
The executive chairman, State Universal Universal Basic Education Board (SUBEB), Comrade Suleiman Ndalayi, said this at the bid opening and pre-qualification for UBEC/SUBEB 2017 capital project, held at the headquarters of the board.
ALSO READ: FG has no business with VAT ― El-Rufai 
He said the present administration in the state had already taken inventory on the schools and their status with the aim of making them child-friendly.
According to him, the 2015/2016 capital projects being currently executed were at 85 per cent completion stage, adding that the government had ensured adherence to standard.
Ndalayi, however, contractors working with the board against execution of shoddy jobs or default in the executions of contracts awarded to them by the as such contractors risked being blacklisted.
The SUBEB boss enjoined the contractors that would eventually get the contract awards to execute them according to laid down specifications and time frame for the overall benefit of school children across the benefiting communities in the state.
He stated that the board was not under pressure from anybody to make it engage unqualified and incompetent contractors for the projects billed to be executed.
While commending Governor Yahaya Bello for the prompt payments of counterpart contributions which had enabled the state to benefit from the capital projects, Ndalayi assured that only competent and qualified contractors would be engaged in the project executions.
The executive secretary of UBEC, Dr Ahmed Boboyi, said any of the contractors that are discovered to have executed sub-standard project would have his payment withheld.
The executive secretary, who spoke through the zonal director for North Central, Dr Ene Adikwu, said the projects to be executed include construction of 100 classrooms; renovation of 227 classrooms, construction of one computer laboratory and procurement of 11,500 sets of plastic chairs and tables as well as 11 computer tables.
She said that UBEC in collaboration with SUBEB would ensure thorough supervision of the projects from the beginning to the level of completion, warning that under no circumstance should quality be compromised in the course of the projects' executions.