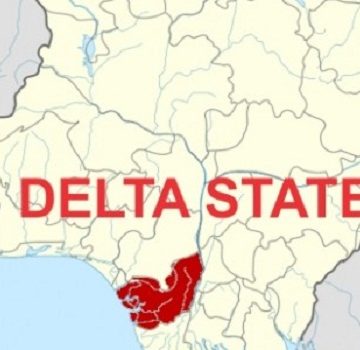 A Catholic priest and three others from Delta State have been reportedly kidnapped on Tuesday while on their way to Ekpoma in Edo State.
The four victims, with the priest identified as Rev. Fr. Emmanuel Obadjere of St. William's Catholic Church, Orerokpe in Okpe Local Government Area of the State were allegedly kidnapped at Oronigbe in Edo State while on their way to Ekpoma.
It is yet to be confirmed if the kidnappers have made any contact with families of the victims to demand ransom.
But Delta Police Command image-maker, Mr Andrew Aniamaka, on Wednesday, confirmed the incident on phone to TribuneOnline on Wednesday.
He said the Delta State Command of the Nigeria Police was working in consonance with its counterpart in Edo to rescue the victims and apprehend the hoodlums.
"We have no details whether the hoodlums had opened any contact with families of the victims or not.
"The command is, however, doing everything humanly possible to ensure the victims are rescued and the assailants brought to book," he vowed.
ALSO READ: Stop projection of doom on our team, 3sc chairman tells Makinde
Meanwhile, the Delta State Commissioner of Police, CP Muhammad Mustafa, has also reportedly confirmed the incident.
CP Mustafa said the Police was working hard to rescue the kidnapped priest and three others, adding that one of the hoodlums was arrested within the area of the incident.
Mustafa further disclosed that the kidnappers had opened communication with families of the victims to demand ransom, but quipped: "you know we don't encourage paying the ransom. But definitely, we will ensure their release."
It will be recalled that just in September, the Parish Priest of Emmanuel Catholic Church, Aragba, Oviri Okpe, Okpe Local Government Area of Delta State, Rev Father Christopher Ogaga, was abducted by unknown gunmen who demanded N15 million ransom.
Ogaga was also kidnapped around Arava-Oviri-Orere-Okpe Road while he was on his way to Warri but eventually gained his freedom.
Rev. Father Ogaga left Aghalopke at about 10:00 pm on Saturday, September 2 for Warri to help the Parish Priest of Mother of Redeemer Catholic Church, Airport junction, Effurun for the three masses on Sunday morning.