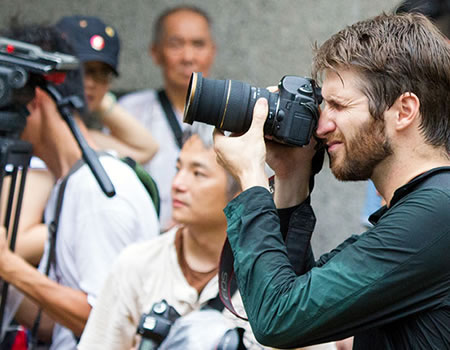 The International Labour Organisation (ILO)  is launching a global media competition to recognise exemplary media coverage on labour migration.
The objective is to encourage quality reporting on labour migration. Such reporting is all the more significant as media often promotes a toxic public narrative based on nationality, national origin, gender and migratory status misperceptions, reinforcing prejudice, intolerance and stigmatisation against migrant workers and their families.
While not overlooking the negative aspects (e.g. often a hard reality of exploitation and violation of human and labour rights), applicants are also encouraged to highlight the positive contribution of migrant workers to countries of origin, transit, and destination as well as the key aspects such as their fair recruitment.
The 2017 Global Media Competition on Labour Migration will be contributing to the UN Together Campaign, which has the purpose of encouraging global action in promoting non-discrimination and addressing the problem of rising xenophobia against refugees and migrants.
All 193 member states of the United Nations have committed to implementing the Together  Campaign which will run until the end of 2018, when the UNGA is expected to adopt the Global Compact for Safe, Orderly and Regular Migration and the Global Compact for Refugees.
The 2017 global media competition on labour migration is organised by the International Labour Organisation in collaboration with the International Trade Union Confederation, the International Organisation of Employers, the office of the High Commissioner for Human Rights, the International Federation of Journalists, Equal Times, Solidarity Center, Human Rights Watch and Migrant Forum in Asia, as well as the International Training Centre of the ILO.
This year's competition is organized with the support of the EU funded project "Global Action to Improve the Recruitment Framework of Labour Migration (REFRAME ) and the SDC funded project Integrated Programme on Fair Recruitment (FAIR )"
The competition starts on 31 July 2017 and closes on 27 October 2017. Professional journalists are invited to submit a maximum of two entries, one per each of the two following categories: Written articles (online or print articles), Media Production (photo journalism, audio, video)
Articles should not exceed 8000 words and videos/multimedia should not be longer than 10 minutes. Submissions must have been published between 1 January 2016 and 27 October 2017 to qualify.
---
---