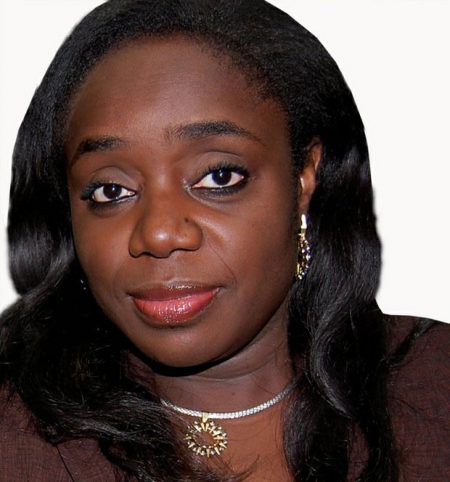 Minister of Finance Kemi Adeosun has commended International Institute of Tropical Agriculture (IITA) for its Agripreneurs programme and African Development Bank (AfDB) for the ENABLE Youth (Empowering Novel Agribusiness-Led Employment) programme.
A statement issued by IITA Head of Communication, Mrs Katherine Lopez, in Ibadan on Tuesday said that that minister made the commendation when she visited IITA.
The minister, during the visit, had a meeting with 100 Agripreneurs graduates of different disciplines, some of whom spoke on their new perception of agriculture and agribusiness.
The youths said that the programme had empowered them to set up businesses in different locations across the country.
Adeosun said that her team was in IITA to see what IITA was doing in its efforts to boost youth participation in agriculture.
"We are in IITA to assess the ENABLE Youth programme, which AFDB is executing in partnership with IITA.
 "From what I have seen today, I am extremely impressed and inspired by the programme as a result of its benefit to Nigerian youths.
"The Federal Government will work on how we can roll out this project nationally,'' she said.
The minister said that the visit would also enable the Federal Government to look into how to encourage the citizens to go into agribusiness, which was vital to efforts to create jobs and boost food security.
Responding, the Director-General of IITA, Dr Nteranya Sanginga, lauded the minister for the visit, saying that it was the first time that a minister of finance would visit IITA in its 50 years of existence.
"We have hosted Presidents, Ministers of Agriculture and Environment, as well as officials but you are the first Minister of Finance to come here and see for yourself what IITA is doing," Sanginga said.
News Agency of Nigeria (NAN) reports that the AFDB is supporting the ENABLE Youth Nigeria programme with a 300-million-dollar credit facility so as to boost job creation, food security, nutrition and rural income generation, while improving the people's livelihoods.