Ex-ambassador left with bleeding eye after London attack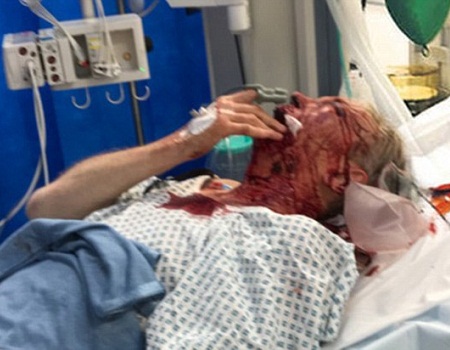 A former British ambassador to the United States has been admitted to hospital after being beaten up by youths at a London train station.
According to Dailytimes, Sir Christopher Meyer, 74, was at Victoria when he was set upon by two attackers, his wife said to The Times.
The retired diplomat, who was on his way home, was left with a bleeding and swollen eye socket, a burst lip and a suspected broken nose.
It comes as police struggle to cope with a wave of violent crime across the country. Violent offences were up 21 per cent last year, with 1.3million recorded – the most since records began 15 years ago.
Sir Christopher's wife, Baroness Meyer, said he does not remember the attack, but that police believe the pair may have wanted to rob him.
ALSO READ: Woman steals three-week-old baby in Ogun
'I'm absolutely shocked by the level of the brutality. They really beat him. It's appalling — like something you would see in a war zone,' she said.
'He looks terrible.
'His left eye is like a golf ball and bleeding, the nose looks like it could be broken. At first, I thought that the attack was politically motivated.
'He is opinionated, and sometimes people have different opinions, but the police told me they believe that it is more likely that they might have wanted to rob him.'