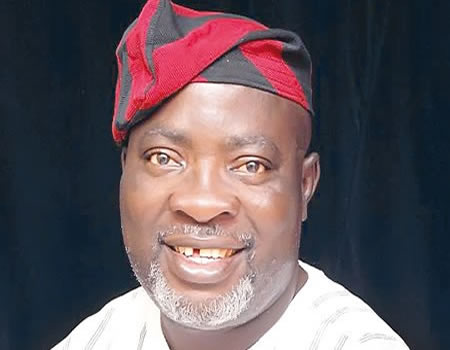 THE Peoples Democratic Party (PDP) has accused President Muhammadu Buhari and the ruling All Progressives Congress (APC) of attempting to claim credit for the Abuja Mass Transit Rail (ARMT) commissioned by the president on Thursday.
The party observed that even when Nigerians are aware that the project was conceptualized, initiated and policy-propelled by the PDP, the present administration has tried to take the credit for it.
In a statement issued by its National Publicity Secretary, Kola Ologbondiyan, in Abuja on Thursday, the main opposition party said President Buhari's "showboating and rush to commission the rail project, without giving credit to the PDP, even when his administration contributed nothing to the project, underscores his desperation to claim achievements made by others in a frantic bid to cover incompetence and failure of his administration."
The party added: "It is crystal clear that President Buhari cannot comprehend the design, scope and utility projection of the rail project resulting in his hollow speech at the photo-op commissioning ceremony.
"Is it not unfortunate that, after three years in office, President Buhari cannot boast of any development project conceptualized and executed by his administration in any part of the country, resulting in his numerous face-saving stunts, including commissioning projects executed by others, amongst them, a bus stop in Lagos and a borehole in Jigawa State.
"The PDP usually watch with amusement whenever President Buhari and the APC seek to claim credit for our achievements in various sectors. However, while we understand their predicament of having nothing in their scorecard ahead of the 2019 general elections, we state that poaching the achievements of others cannot help them in any way.
ALSO READ: FG can't say more on Adeosun's exemption certificate saga ―Lai Mohammed
"It is even more pathetic that not only that the Buhari administration lacks the capacity to articulate and run any precise economic policy or project, it is also so inept that it cannot leverage on those handed over to it by the PDP, resulting in the helpless situation we have found ourselves as a people."
The PDP, however, urged Nigerians not to despair especially as the 2019 general elections offer them the firm opportunity to vote out "this inept administration and return a development-oriented and competent government on the platform of the repositioned and rebranded PDP."