Discover your purpose, never be deterred by challenges ―Gov aspirant tells Ekiti students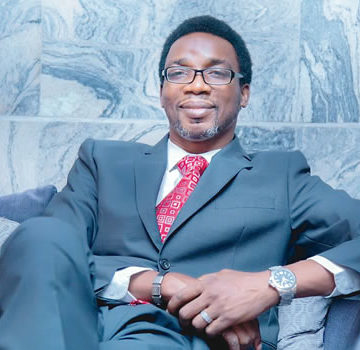 PEOPLES Democratic Party (PDP) governorship aspirant in the forthcoming governorship poll, Otunba Segun Adewale, has charged students in the state to discover their purpose and never be deterred by the challenges confronting entrepreneurs in Nigeria, declaring that no one was born poor and that one needed first to destroy every sense of poverty to be successful in life.
The Ipoti Ekiti born politician, philanthropist and entrepreneur gave the charge while delivering a lecture titled: "Entrepreneurship, a Sustainability to the Economy of Ekiti," which was organised by Federation of Ekiti Students Union (FESU) of Federal University of Technology, Akure (FUTA), Ondo State chapter.
"No one is born poor. The difference between poverty and prosperity is our perspective and approach. You can't grow beyond your belief. You must first destroy every sense of poverty to be successful.
"A failure is that man who falls in business and stays down. You should always fall forward if you must fall at all in business ventures. The Bible in proverb 24:16 says: 'For a righteous man falleth seven times, and riseth up again. Falling in business is not a failure. You are a failure when you quit because you fell."
Speaking further, the PDP governorship aspirant in the July 14th poll exercise, who was honoured by the Union, at the event which took at T.I Francis auditorium, FUTA, vowed that entrepreneurship development would form a major thrust of his administration if elected into office.
"The Nigerian economy has changed from the consideration of certificates acquired to deliverables. Employers today are more interested in your skills and how it affects the profitability of their businesses than your course of study. Your certificate is a means to an end not an end in itself," he said.
He charged the students to take full advantage of their academics pursuit in their various institutions, noting that education was needed to sharpen one's skills.
According to him, one's skills are God's given gifts which will make room for one as recorded in the Bible, contending that one needed the education to make the most of his or her skills.
"Education is needed to sharpen your skills. Your skills are your God's given gifts which the Bible says will make room for you. However, you need the education to make the most of your skills," Otunba Adewale said.
The event which attracted several Ekiti students across other institutions, however, witnessed complaints about non- payment of bursary allowance by Ekiti State government for about five years, a development which made him come to the rescue of the students with a total of N1million to ameliorate the financial burdens of the affected students.
Adewale said non-payment of bursary allowances for several years was condemnable, adding that it was an injustice to the future of Ekiti State.
ALSO READ: PDP needs genuine reconciliation to avert failures in 2019, Adewale tells Makarfi
"It is an injustice to the future of Ekiti State. These students are the future of our State. It is the responsibility of those in government to give them hope. How can you not pay bursary to students whose parents you owed several months of salary areas?" he queried.