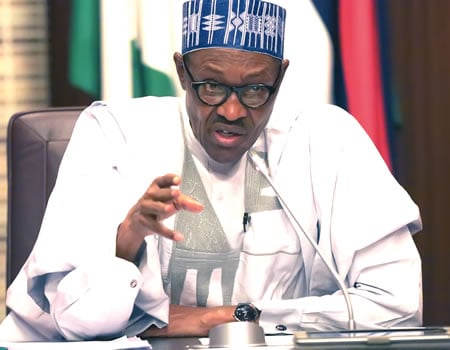 A political analyst and social commentator, Engineer Marculey Service, Uzo Jesus, has criticized those who have always called for the crucification of President Muhammadu Buhari because of security lapses and economic hardship.
Uzo Jesus said most Nigerians had a general tendency of joining the bandwagon to criticize without actually giving a serious thought to issues before conclusions.
He noted that the problem of Nigeria was not actually caused by President Buhari, adding that Buhari rather inherited a system that had gone out of control. The analyst identified Governors of various States as being responsible for economic hardship and insecurity prevalent in many parts of the country.
In his analysis, he queried why Governors should highjack allocations due to local government areas of the State where greater populations of the country could be found. He said that since those at the grassroots were not taken care of in terms of development of the areas, creation of job opportunities to cushion economic hardship, the tendency would be for those affected to become lawless citizens.
"The wealth of this great country is not evenly distributed. What stops the federal government from even setting up branches of the Central Bank of Nigeria at the local government areas for equitable distribution of social welfare and empowerment of the citizens. People at the grassroots are roundly neglected and this is where you have the bulk of people that make up the working population. Then what do you expect," he said.
ALSO READ: NASS resumption: Osinbajo, Ahmad, Enang meet; Presidency fears government shut down
The analyst said until the people at the grassroots were carried along in governance by providing for them to stem their economic hardship, violent crimes and other criminal activities would continue unabated.
He is of the opinion that the National Assembly must come up with a legislation to make it an offence for any State Governor to run his administration under caretaker committee system. He said that every local government across the country must be run by elected local government officials with allocations direct from the federation account which they would account for at the end of the day. He noted it is the duty of the federal government to monitor such funds so released to the council areas to ensure they were properly utilised.
He noted that it would always be difficult to have peace in Nigeria under excruciating economic hardship across the entire nation.