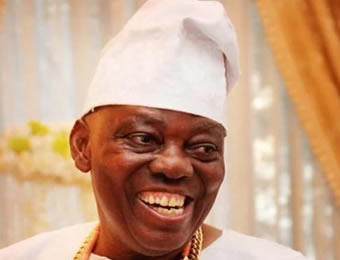 PRESIDENT Muhammadu Buhari has congratulated industrialist and Chairman of the Eleganza Group of companies, Chief Rasaq Akanni Okoya on his 78th birthday.
A statement issued by presidential spokesman, Femi Adesina, in Abuja on Saturday, said President Buhari felicitated with all business associates, family and friends of the astute businessman, who through vision, hard work and entrepreneurship completely altered the business landscape of Nigeria, and West Africa, by starting a cottage industry in the early 70's that blossomed into a multi-billion naira empire, with a strong household name.
The President commended the Aare of Lagos for his generosity in providing for the less privileged, especially scholarships for people to further their education and funds to jumpstart small businesses, while he personally provides mentorship.
He expressed his belief that the Chairman of the Eleganza Group of companies, and his likes in the country, have set the right standards for weaning the country off dependence on one commodity, and assuaging the growing thirst for start-ups by exploring the benefits of personal savings, investments and building global business conglomerates.
Buhari prayed that the Almighty God will give Chief Okoya good health, longer life and more strength to serve the country and humanity.