Our dear friend, Charles Olabode Akanni Sowunmi, is gone. He was a vibrant soul who served God with all the gifts God had given him. He (Buddy Show) was born on 30th December, 1942. He was twenty-six days older than me. I came to the world on 26th January, 1943.
His primary education started at the Central School, Agege, in 1949. He transferred to Ebenezer African Church School in Ekotedo, Ibadan. He equally attended Surulere Baptist School in Yaba, Lagos. He concluded his primary education at the St. Jude's School, Ebute-Metta. 'BUDDY SHOW" had written a lot on his life adventures in the religious book he wrote some months ago and launched at the Jogore Centre, Ibadan.
Everything about Bode was classy. He went to Government College Ibadan in September 1956. He went there with a Federal Government scholarship. He distinguished himself in his studies, obtaining Grade 1 at the West African School Certificate Examination in 1961. He remained at the Government College Ibadan for his Higher School Certificate course and left in 1963. Bode went from there to the University of Ibadan where he once again distinguished himself as a fine scholar. Bode pioneered many educational projects in his life. He even started a post graduate course at the University of Ibadan. He made success of them all.
One thing remarkable of Bode Sowunmi was that he did not fail to attract to himself genuine and loyal friends who remained loyal to him for all his period on earth.  Just like his father, Bode was very religious and he never spared a moment in the worship of his God. He functioned for eight years as the People's Warden at the Cathedral Church of Holy Trinity, Kano in the 80s. He left the post voluntarily. Until his death, he was identified with one form of service in the Christian congregation or the other. Bode was assisted all his journey through this world by his loving and devoted wife Mrs. Olabisi Theresa Sowunmi (nee Bajulaye). Our own Olabode Sowunmi aka "BUDDY SHOW" was blessed with children and grand-children. He was very proud of his children. He talked about them with warmth and the children loved him too.
Bode passed on in the early hours of 21st of November, 2016 in Venice, Italy, while on a brief vacation. On 22nd November, 2016, his daughter, Adun, was on the phone to me from her Bayelsa base, giving me the sad information of Bode's death. She had told me in the following words "Daddy, good morning! I am sorry to inform you that your friend has passed on." I was quick to reply: "My daughter, who is my friend that has passed on"!! Adun replied: "My father, Bode Sowunmi" I shouted "Buddy Show" is dead?"
" Yes Daddy, your Buddy Show has died"!!!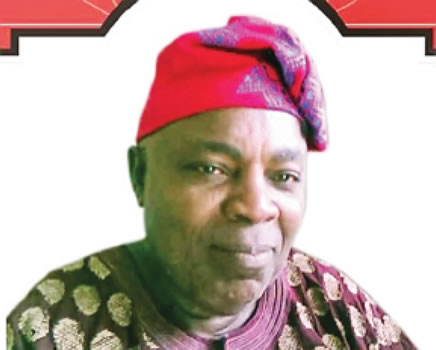 I immediately started to cry.The next thing I did was to reach my MTN phone to attempt to get our friend, Joe Abiola aka"JOE ATUMA". Joe Abiola lives in front of Bode Sowunmi's house at Ibadan. Joe Atuma, is it true that Bode Sowunmi has died?
Joe replied: "Yes, Bode has died in Venice in Italy."
Both Joe Abiola and myself started to cry. I am ever an emotional person. Joe Abiola concluded telling me that he had passed the information of Bode's death to many of our friends including Dr. Kunle Olajide aka "EXPRESS O BONGO". The matter of Bode Sowunmi's death information was sealed when on 24th of November our journalist friend Sunday Fademi called me from Bode's house to talk to me about his passing away. Sunny Fademi had gone to Bode Sowunmi's house in Ibadan on a condolence visit. Sunday Fademi had facilitated my speaking to Bode's wife.
Fellow countrymen and women, death is a leveller for all humanity. No matter how long we may live on earth, we will all eventually pay the price of death. When a man strikes the age of 70 or near 70, he carries in his hands the boarding pass of life that flies you to eternity.
The death of Bode immediately brought into my memory once again the death of John Brown who led the struggle for the liberation of black slaves in America. The first shots for the liberation of the black slaves were fired at the famous Harper's Ferry Bridge in a struggle led by a white man John Brown. John Brown fell in that battle. He was immortalized with the song – "John Brown's body lies down buried in the grace. But his soul goes marching on".
Bode Sowunmi is dead and his soul will continue to march on. Bode was a jolly good fellow. He loved working for the goodness of society. He hated injustice. He hated oppression. He was neat in life about events that are associated with good and decent living.  For Bode, (in the words of King Arthur and his famous Knights of the Round Table, "The old order changeth yielding place to new".
Bode Sowunmi is gone! He will be buried in January 2017!! Bode, ride on in glory in God's bosom till we meet to part no more!!
Bode, Good-Night and Good-Bye!!!
 EBINO TOPSY – 0805-500-1735 (SMS ONLY PLEASE)