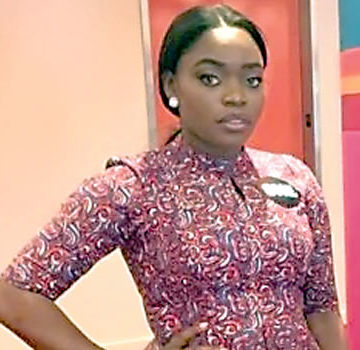 The first runner-up of the reality TV Show BigBrotherNaija, Abisola Aiyeola, popularly known as Bisola, has expressed her delight to be part of the just concluded United Nations General Assembly in New York as one of the ONE Ambassador, a campaign that focuses on the importance of girls' education globally.
The mother of one, who won the slot at ONE's Back to School presentation task during the reality show, was overwhelmed to represent Nigeria at the event organised by Goalkeeper, just as she embraced the initiative, as well as expressed her commitment to be part of the success of the campaign geared towards igniting the spirit of the girl child on education.
The event was graced by top world leaders including the former American president, Barrack Obama; Prime Minister of Canada, Justin Trudeau and Bill and Melinda Gates. The UN event   was also attended by representatives' of participants of the campaign across the world.
Commenting on the importance of the event, Bisola, who is still enjoying her stay abroad, noted that "I am happy that I represented Nigeria. I am happy to be part of this journey. I am also glad that I am lending my voice to make sure that the girl child is educated and I am proud to be a woman… It was amazing to be part of this event, because I have learnt a lot as a participant; especially from the world leaders. It is a thing of joy that they are trying to change the world for good, especially on health care and education, which I am also passionate about."