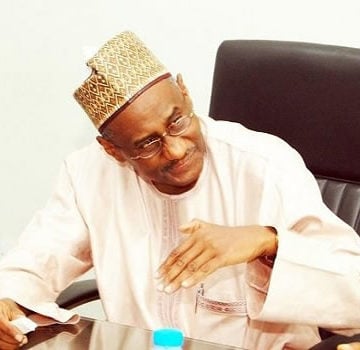 For the second time in two years, the Executive Secretary of National Health Insurance Scheme (NHIS), Prof Yusuf Usman, has been suspended indefinitely.
The  Chairperson of the NHIS Governing Council, Dr Enenyantu Ifenne disclosed his suspension on Thursday, after the meeting of the Council in Abuja. The meeting lasted for two days.
The Association of Senior Civil Servants of Nigeria (ASCSN), had petitioned the council over issue of financial recklessness and corruption, nepotism, maladministration and other administrative infractions.
Prof Ifenne had told Nigerian Tribune last week that the council would meet this week to look into the petition and various allegations against the Executive Secretary.
ALSO READ: IGP warns against detaining suspects beyond 48hrs
Following their meeting, the Chairman disclosed that a panel of investigation will soon be inaugurated to look at the "administrative infractions" the Executive Secretary allegedly committed.
According to her, the investigative panel is to  present its report in the next three months.
She said: "After our inauguration, the Council has been inundated with many petitions, we have met and also observed some executive infractions which we cannot ignore.
"In particular, in an administration that is committed to transparency and accountability like the Muhammadu Buhari administration.
"So, based on detail examination and the review of these documents, the Council has made some land mark decisions."
On the key decisions taken by the board, she the chairperson said: "We have resolved to constitute an administrative panel  of investigation immediately to examine the issues at stake and other issues.
"This administrative panel has three months to complete its assignment and report back to Council so that we can decide the way forward.
"Also, the Council resolved that the Executive Secretary of NHIS, Professor Usman Yusuf is suspended indefinitely. The reason is to allow the panel unencumbered and unfettered space to do a thorough investigation. The Council also resolved that the Acting ES is Mallam Sadiq Adamu Abubakar."
She explained that the decision was taken after consultation  and approval from the Minister of Health, Isaac Adewole.
Responding to a question on whether the Board has the powers to suspend the NHIS Executive Secretary, the Dr. Ifenne said: "We base our decision on the provision of the law that allows the NHIS to take expedient and appropriate actions which is very broad to respond to make sure that the objectives of the Scheme are achieved.
"If you look at the NHIS law, it is more organic than most laws. The Council is within the boundary of the law to carry out this action but because we are supervised by the Federal Ministry of Health, a channel has been followed on this decision."
The Executive Secretary was suspended in 2016 by the Minister of Health, Prof. Isaac Adewole but was later recalled by President Muhammadu, Buhari, in a development many Nigerians, especially the Labour unions saw as a dent on the anti-corruption fight of the president.