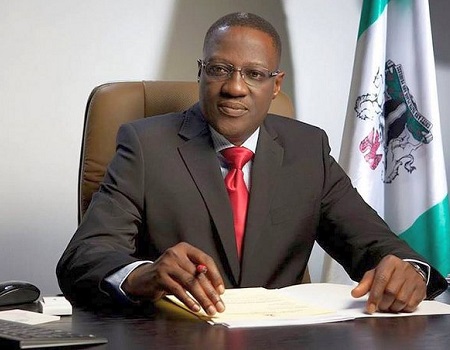 AGAINST insinuation in some quarters over-deduction from Excess Crude Account (ECA) to fight insecurity, Governor Abdulfatah Ahmed of Kwara state has said that President Muhammad Buhari will want to maintain his integrity status and will not divert the $1 billion deduction from the account on 2019 political purposes.
This is just as the governor has written the state House of Assembly for approval that the state's share of the $1billion from the Account be deducted to enable the federal government purchase military weapons it planned to use the money for.
Speaking with journalists in Ilorin on Thursday, Governor Abdulfatah Ahmed described the president as a man of integrity, saying that the President would prove people behind such insinuations wrong.
"We believe that integrity of the president as a straightforward president would come to play that the fund that is meant for security is going to be used for security purpose", he said.
The governor's letter addressed to the Speaker, Ali Ahmad and dated May 23, 2018, was read by the Deputy Speaker, Mathew Okedare at the floor of the House on Wednesday.
The federal government with the consent of most state governors had, for the purpose of purchasing military equipment to fight insecurity, resolved to withdraw $1billion from the Account jointly owned by the government and the state governments.
Ahmed in the letter to the House explained that in view of prevailing Boko Haram insurgency and Herdsmen/Fulani attacks, the Federal Government had to embark on the procurement of additional military and other essential security equipment and gadgets.
According to the Governor, the approval of the House for the deduction of the state government's share of the $1bn estimated cost was statutorily required for the procurement of military equipment for the nation's armed forces.
The Deputy Speaker directed the House Committee on Rules and Business to slate the Governor's request for legislative consideration.