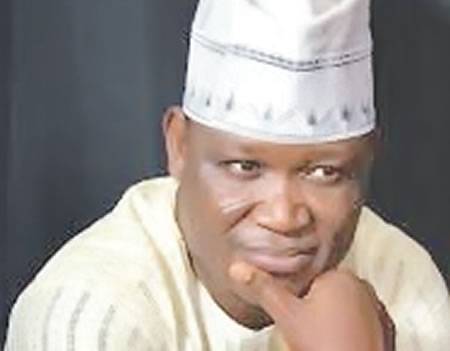 Olawale Rasheed is a top-flight journalist, a media entrepreneur and a Peoples Democratic Party (PDP) governorship aspirant in Osun State. He speaks with DARE ADEKANMBI about his vision, qualification and experience for the job, among other issues.
FOR the benefit of those who may not know you, could you tell us about yourself?
I am Olawale Rasheed, a media entrepreneur, policy analyst, former ministerial adviser and a former editor with Tribune newspapers. I hail from Iwo town, Osun West Senatorial District. I am the Director, Society for Youth Research in Nigeria and President, Olawale Rasheed Foundation. Equally, I am a council member, Abuja Chamber of Commerce and Industry as well as the Director of the Chamber's Policy Advocacy Centre. I am a foundation member of PDP and a political actor since the defunct Third Republic.
There are reports that you're likely to contest in the coming guber race in Osun State, how true is that?
That is very true. We are very much in the race because we know Osun State at this point in time deserves a new millennium, new age leadership. On all parameters, we are convinced we have a lot to offer the state at this critical point in time. We have over two decades of political experience during which we served many leaders. We have close to three decades of private sector experience during which time we traversed the length and breadth of Nigeria as a politics journalist. We have close to six years government service experience from the social to infrastructure sectors during which time we partook in critical policy making and implementation. We have also devoted our time working on policy design and innovation in a depressed economy both as Director of Society for Youth Research and Director, Policy Advocacy Centre of Abuja, Commerce Chamber. We thus have an all-round integrated experience qualifying us for the top job.
Beyond that, Osun at this point does not need a super human as a leader. We need a leader who can identify with the poor and govern with the fear of God. We need a leader who will govern from the people and not from the shadow. We need a leader who will simplify governance and enforce truly pro-people, pro-good governance agenda. We need a leader who will embrace open government initiatives. Let open up government's accounts to the people; let embrace open procurement; let embrace open budget; let embrace open information access; let embrace open expenditure; let embrace open decision making. To all these I am committed to, hence my interest in the guber race.
 At 19, I built a 27-room apartment in Lagos —Samuel Adedoyin
You said you are one of the founding members of the PDP. Will you say this will enhance your chances of getting the guber ticket of your party?
The beauty of my aspiration is that I am a political son of most key leaders of the party. We have been with many of the leaders for long. They know me growing up politically. I worked with many of them at close quarters. I was there at the maiden meeting in Abuja in 1998 and at the maiden meeting for South- West at Ibadan. I was the Director of Publicity for the governorship campaign in 1999 when our leader and elder, Senator Oluwole Alabi was the guber candidate. We are like party strategists. We have paid our dues.
That experience is combined with competency. We are lucky to have distinguished ourselves in many critical assignments. So our candidacy is an integration of qualification, experience and competency. Olawale Rasheed as a guber candidate will unite the leaders and win the state for us.
Our partnership with the youth sector is the strongest among all the aspirants. Our five-point agenda is convincingly innovative and workable -10 point action plan against debt; human approach to governance; business-state property partnership; local content infrastructural plan; and open government Initiatives.
And of course, we are seeking for one thing – the grace to serve the underprivileged, the neglected, the jobless, the poor, the abandoned, the greater mass of our people. We will govern with fear of God and we will redeem our state from this repressive reign.