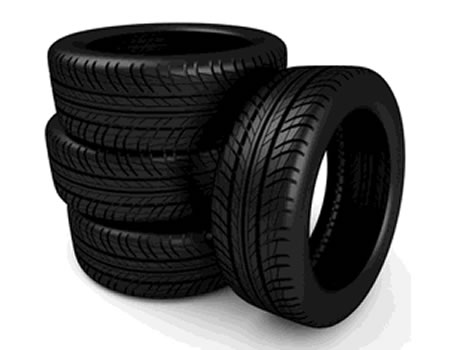 TO further boost the economy and create more jobs and businesses within the system, the Association of Nigeria Tyre Marketers (ANTM) is set to inaugurate its multibillion tyre edifice known as Africa Tyre Village located at the Lagos international trade fair complex along Badagry expressway, Lagos.
The president of the association, Alhaji Issa Mohammed, who disclosed this while addressing a general assembly meeting of the association on Thursday, said, ANTM has set aside Wednesday 25th and Thursday 26th of April this year for the official inauguration of the Tyre Village.
Mohammed soliciting the support and cooperation of his members and other stakeholders at the preparations and during the programmes, which according to him, will kick-start with the Lagos Tyre Conference on the first day, while the second day will be for the official commissioning of the Tyre Village with award presentation to notable individuals and organisations for their contributions to enhance safety, security and quality motoring on Nigeria's highways.
"We are unveiling this market on the 25th and 26th April as the surest centre for quality tyres in Africa, and Nigeria in particular. This occasion will provide the long-awaited opportunity for all the stakeholders of the nation's roads and motoring sector to come together and discuss the way forward in the fight against substandard tyre products.
"We have met one on one with the Lagos sector commander of the Federal Road Safety Corps (FRSC) in respect of the motoring summit, and he assured us of his agency's support and collaboration.
"The Lagos State ministry of transportation has also pledged their support for the project, through their VIS department, while our existing partnership with the Standards Organisation of Nigeria (SON) on this matter remains cordial and ongoing," He said.
Ambode is working because Lagos Assembly is working —Olorunrinu
The association, in a press release said, being "the umbrella body of more than 2,550 tyre marketers formerly operating at Enu-Owa area of Idumota on the Lagos Islands, but for the need to comply with Lagos State government's no–street-trading directive, and to free itself from the hazardous and unfriendly conditions at Enu-Owa, forced the union to build and relocate activities to Africa Tyre Village in January 2014.
The vice president of ANTM, Okechukwu Ezeifeoma, contributing, emphasise on the need for importers and manufacturers of tyres and automobile products, as well as transport firms, commercial bus and cab operators, banks and the corporate world in general to showcase their brands at the exhibition stands provided at the venue, or by advertising in other available channels which are available on request.