Why I want to be Kogi gov again —Wada
Captain Idris Wada was the governor of Kogi State between 2012 and 2015. He lost the 2015 governorship election to the All Progressives Congress (APC) candidate, the late Abubakar Audu. Last Monday, Captain Wada surfaced at the Wadata Plaza national secretariat of the Peoples Democratic Party (PDP) in Abuja to pick the Expression of Interest and Nomination Forms ahead of his party's primary fixed for next month. In this exclusive interview with TAIWO AMODU, he speaks on why he seeks to return to the Lugard House and the state of affairs in Kogi State, among other issues.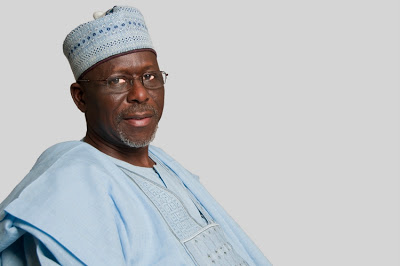 YOU have formally declared your intention to govern Kogi again, having picked the PDP nomination form. Why do you want to return to Lugard House?
First, I have declared interest within the party leadership, the state executive, local government executive and others executives of our party and stakeholders. I have informed them that I will like to aspire, to participate in the governorship election coming up on November 16 in Kogi State.
Why do I want to participate in the election? I want to participate in the election because of the pressure on me by people who are hungry, people who have become poorer, people who have lost hope in governance in Kogi State, people who benefited during my tenure. Back then, they were in prosperity; they had security of their lives and properties. They had a leader they could communicate with, a leader who cared about their welfare and security.
I also did many infrastructure projects that were targeted at yielding revenues for Kogi State, to make it a self-sustaining, viable state. All these projects, even the ones I completed and the ones that were 90 per cent completed have been abandoned by my successor. It is the money of Kogi people that were invested in these projects.
So, I feel that if I went back, I would complete those projects and the people of Kogi State will benefit from them. But above all, every day, I get 20, 30 text messages from our people, begging me for money– even N1,000! Some would say, please, we have no food in our house, our child is sick we have no money to buy even Panadol or malaria medicine.
I can't just sit idly in my comfort here in Abuja and then forget the feelings of my people. These are people who gave me an opportunity to serve them and they can see clearly now that there is a difference in the quality of leadership and that Kogi has now become a laughing stock of this nation. So, I believe I need to rise and present myself because on the day of judgement the Almighty God will ask me, "I gave you opportunity once to be governor of Kogi State, you did your four year tenure, you left. Three and a half years on, people are suffering, you had another opportunity of four more years, what did you do to try to alleviate the sufferings of the people?" I want to be able to, on that day, tell God that I got up and I tried to get power back again as governor in order to improve the lives of our people. I am more comfortable with that question than to say, "Oh Lord! I didn't do anything!!"  I will rather say I did and I succeeded or I didn't succeed than not to do anything at all. That's my motivation for aspiring to be governor of Kogi State again.
You aren't the only contender for the PDP ticket; you have been out of office for over three and a half years. Where is the confidence coming from that you will pick the PDP ticket again? Secondly, what is your competitive edge over the others seeking for same ticket?
My affairs are in the hands of God Almighty. I am not one of those who say I must do this or that. Whatever God throws my way is what I will take. What I want to do is to present myself as a credible and competitive candidate.
Number one, of all the aspirants I am the most experienced. I don't know any of them who has any serious governance experience. I have been governor of the state for four years. Kogi is a very complex state but I managed it well. People are commending me; they can see the difference between light and darkness. They can see it now; they can see the difference between day and night, in terms of the kind of government I ran and what is going on now. People can see it and they are the ones urging me to come out. I say look, you don't just come out, there are many considerations. I will take my time.
The other aspirants, if they come in, they will do eight years but I have four more years constitutionally. I believe in power rotation; that power should rotate around the various zones of our state. So, I believe that those other zones who are looking for their son to be governor of the state will rally round me because four years is a short time in the life of a state and they know that I am a man of commitment, sincerity and honesty of purpose, who is ready to work for unity and progress of Kogi State. So, the other aspirants they may have more money than I do but they don't have this unique experience that I have, four years of being in the saddle.
If I walk into the governor's office in Kogi today, I know what I left and I know where to start. It is just like turning the key in a car and you start driving. All others will come as learner drivers. They don't even know where the files are. They don't know where the toilet is in the governor's office. They don't know where the meeting rooms are. I know all these things.
Kogi doesn't have the time; we are losing time every day this inept government remains in power. Kogi is falling behind other states in Nigeria. So, as a man of conscience, I can't just  sit and watch this dilapidation go on. I must stand up and do something about it. That's my motivation.
Let us talk about the ruling party, which controls the state and the central government and the awesome power it possesses. If you pick the PDP ticket, do you have what it takes to dislodge the ruling party?
By the grace of God. I know what APC did to me in 2015 when I ran. I have the benefit of experience. I have a renewed determination. Go and see the level of suffering. People are living in hell; people are suffering! It is palpable; you can feel it. You understand? So, the people will rally behind me. APC has failed in Kogi State. They failed the people. They brought an inexperienced man and instead of governing, he is doing theatrics. It is drama, that's what is going on in Kogi. Responsible leaders can't sit idly. I am ready to speak up now. I am not afraid of anybody.
The reality is that whatever APC throws at us in the next election, we will throw back. We are ready to take power back because they stole the mandate from us. Leaders with conscience in APC regret what they have done to the people of Kogi State. We have gone back 20 years!  Ask other leaders; it isn't me, it isn't because I am running. And I told you, mine is to present myself; it is up to the people. If they want, fine; if they don't, I will move on with my life. I am a professional. I don't depend on government to survive. See this house I am living in, I moved in here since 1995. I came into government in 2012. There is a gap and I went to govern Kogi for four years and I am back in my house. I didn't buy any new house. So, I am a man who came to serve our people. Blackmailers, false prophets, they tried to make it look as if I didn't do anything. Now they can see that I did a lot with the meager resources. I got N150billion as federation allocation to Kogi during my four years, I spent N130 out of N157billion to pay salaries, I worked with N27billion and ran government that gave development projects. I constructed an 11-storey building here in the centre of Abuja. It was meant to generate revenue for Kogi State. This man [Governor Bello] hasn't put a single block on it since I left. We have an ultra modern park, which should be generating close to N100, N200 million in a month for people to organise vehicles to park there! He hasn't touched it, except to try and paint it in a hurry for President Buhari to come and commission. We have a diagnostic centre; all the equipment are there with the structure. It  is just to couple all the things, bring trained personnel to commission. Three and a half years, he hasn't been able to do it.
We have Kogi Hotel right in front of the Government House; we brought it to  90 per cent completion. It is just painting and furnishing and commissioning that are left. Three and a half years, he hasn't done it and he has got five times more inflow of cash than I did throughout my tenure. How can a leader with conscience sit idly and watch this kind of thing go on and you don't stand up to talk? So, we are ready to take on APC in the next election. Our prayer is that they should give him the ticket. Let us show, man-to-man, what did he do for the people of Kogi State. I did more than 400 rural electrification projects; I did more than 350 boreholes across the state, medical facilities in many clinics across the state. I was building a university teaching hospital for our people. It is there. So, I was thinking of the future of Kogi State, not my future. I wanted a sustainable state that our children would be proud of and build on the foundations we have laid. But what is going on now is very depressing and I am standing up to be counted.
Given a fresh mandate, what are you going to do differently and secondly, in specific terms, what are those things you regret doing in your first term?
In terms of what I will do differently, there a few things I would do differently. Let us start from the foundation. When I became the governor of the state in 2012, the first thing I did was to assemble 23 brains, citizens of Kogi State who had distinguished themselves in their various endeavours in various fields of lives to sit with me. I said let us come up with a think tank, let us come up with a blueprint for the transformation of Kogi State. So, we have a world-class document that has laid out a transformational agenda to bring Kogi to a position of reckoning among the states in Nigeria. I started the implementation; my hope was that after eight years of running the state along the line of that blueprint, Kogi would have become one of the reference states in Nigeria. So I have a clear blueprint, I know where we left and I know what to build on.
In terms of difference, there are some people I worked with who didn't perform to the level that I expected. Such people, I won't work with them again. I will bring in new talents, who are more experienced, more knowledgeable, who will help me govern the state. I will adjust some of my priorities to be all things to all people. The money isn't there, so it is better to focus on a few core areas and make a solid impact. That's one of the things I would do.
In terms of project management, again we will bring in knowledgeable people and ensure that projects are executed within cost and on time. For the civil service, there will be some restructuring for optimal performance. These are some of the things I will do but the foundation is important. Under my government, we have a clear blueprint for the development of Kogi State. If my successor has built on where I left, Kogi would have witnessed tremendous transformation, with the kind of money coming to their hands.
You have given a beautiful picture of what you want to do. Are you aware of the enormity of the liabilities on ground? Those who are conversant with the rot on ground are saying it isn't a place they find alluring to govern after Bello: backlog of salary arrears, pensioners' gratuities. Do you think you have the stamina to face the challenges on ground?
Look, my friend, I will give you this background. I am a professional pilot, I operated aeroplanes for 35 years, unblemished. I have over 15,000 flying hours. Ask people in aviation what that meant! You fly one hour from here to Lagos, you will be fretting. I took aeroplanes from Lagos to Miami or New York.  In thunderstorms, lightning and light across the Atlantic, I flew aeroplane to London, to Ottawa, to Toronto, to Hong Kong, all over the world. I have flown cargo planes. So, in terms of courage, I have it. I don't need to prove to anybody. I have pilot license from Nigeria, from the US, from the UK. Those are the three quality licenses in the world. I passed all those.
So, that tells you that the intellectual capacity is there. I was there, I know where I left the state, the man [Governor Bello] has messed up. I have a B.SC in Business Administration; I have an MBA apart from my professional qualification. So, if I come into office, I can take a clear analysis of where this man has left. I know where we left the state and I will come up with a plan, move the state out of its present precarious situation. Kogi is in quicksand now, the more you wriggle the deeper you sink. So, if you don't get an experienced man who has capacity, things will be difficult and I have demonstrated my capacity. Look at all the things I have done, with N27 billion. I denied myself so many privileges of a governor, go and ask people. I am not one of those who blow sirens all over the place to announce that the governor is passing. Nothing like that! I was mixing with the people, I wasn't afraid because my conscience is very clear. If I go there, I know what to do. If you go and put a greenhorn, inexperienced guy, who claims he has these qualifications, it isn't about qualifications, it is about experience and I have hands on experience. I have it: the people are crying, they are begging me, 'come back and help us, you are the only one who can help us, you are the only one who can help us.' I don't believe I am the only one but I know I have the capacity, I have knowledge, I have the experience and I can wriggle Kogi out of the quicksand it is in now. If you put someone else, believe me they will sink deeper and may God help our state, because it is the only state I have and I have to pay attention to it.
You said in passing that you wish APC presents Governor Bello as its candidate…?
Yes.
With a benefit of hindsight, do you think you could have won the 2015 election if the incumbent was your main opponent and not the late Abubakar Audu?
I won it! Not that could I have won!! I won it and God is my witness!!! The APC leaders knew that Captain Idris Wada won that election. They manipulated it. Look, we had strange ballot papers from Kano, from Edo, from Osun, from Benue counted as APC votes. It is totally illegal. You can't do that. Under the present INEC system, ballot papers are special to the state and local government where the elections are taking place. So, how come you are counting strange votes from one state in favour of an APC candidate? I am surprised that some of their leaders can walk with their heads high claiming that they won that election. They didn't.
I am just keeping quiet out of fear of God and acceptance of the will of God Almighty. That's why I kept quiet. We went through to the Supreme Court and the Supreme Court changed the Electoral Law of this country just to favour APC and award it to them. Yahaya Bello was a stranger, he didn't register in Kogi State, he didn't vote in Kogi State. Under the Electoral Law, anybody who doesn't go through all the processes of an election can't benefit from the fallout of that election. But they awarded it to him, he had no deputy. Honourable James Faleke said 'I am not your deputy. I was deputy to Audu, you weren't the candidate, I won't support you.' But the Supreme Court said it didn't matter. How can it not matter? It is a constitutional issue. You understand? The fact that I am not talking doesn't mean that I don't know the facts. I just said it is the will of God Almighty in 2015 that I shouldn't be governor of a state. I am alive today and by the grace of God, I am fighting back for my mandate and I believe the people of Kogi will rally behind me, because they know the difference between the quality of governance under me and what is going on in our state now.
One of the immediate challenges that you may have is managing the acrimony that would trail the aftermath of the primary in your party. If you eventually pick the ticket, how do you intend to placate your colleagues?
Again, reconciliation is about human relations. I have experience on management of human beings. All my life, I started work as a pilot in 1973 as an instructor, training people how to fly and then went to Nigerian Airways and became a Captain. I then went to the private sector. I formed an airline, EAS Airline. It was one of the reference private airlines in Nigeria. It is government policy that made us stop operation; bad government policy. So, I have experience, I can deal with people, I can accommodate people's feelings. I believe that after the fallout, so long as the primary is free, fair and transparent and credible, reconciliation won't be a major issue, because our common challenge is APC; it isn't within PDP. And the step the party has taken now in terms of procedures for collecting forms and all that, it will make sure that only serious-minded people come out. If they do, it means they have the interest of the party at heart. If somebody emerges through such a credible process, they will all rally round, because our common challenge is APC. We must take power from the APC and move the state forward. That's all I can see I don't see it as an insurmountable challenge. We can deal with it and I have the experience, knowledge and the expanse of time and the contacts to rally all of them around for us to work together and carry the beacon of our party to the November election.