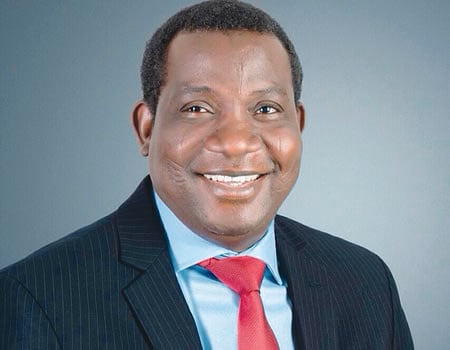 Recently, Plateau State made a comeback as one of the rich tourism states in Nigeria by hosting the maiden edition of its tourism conference that attracted stakeholders from all spheres to Jos. In this interview, the governor of Plateau State, Mr Simon Bako Lalong, speaks with 'WALE OLAPADE on the new tourism policy thrust, state of emergency on tourism, golfing offers and its new brand position for the state.
Tourism brand policy
ON the new trend we are adopting to make tourism a mainstay for Plateau State, I want to give credit the first governor of the state, who in his wisdom saw the need to create and put lot of potential on tourism in the state. I think he brought the first museum, zoo and a lot of things. And I think the potential are all there and after that Plateau was nicknamed 'the home of peace and tourism because of the weather and the people's hospitality, so we kept on calling it home of peace and tourism until when we started having some crisis in the state. But even after that crisis, we still use the same slogan for the state. Plateau is the only place where people are running into when they have crisis elsewhere and where people will run to when they look for cool place for their holidays. Eventually because we have the crisis, but for that long period, we wanted to pay attention to tourism, we need to develop some policies framework to guide the process, that unfortunately we have not done, all we always mention about tourism we have not done. But this time, even with the presentation and conference, I was touched and that was why we decided that we would invoke state of emergency on tourism. By that, it means that we are going to focus and put more attention on tourism as a source of great revenue for not only Plateau State but also for Nigeria. so with that there is no need running to Kenya or UK because of their weather or what have you, what we need to do is to develop that in Plateau State because we have the weather as an advantage and people will find a much more better holiday resort for themselves.
State of emergency on tourism
When I mentioned state of emergency, I mean full attention will be placed and focused tourism in Plateau State. We know many sources of revenue in the state; we have agriculture, which we are developing right way, we have minerals that are already there and we also made tourism part of our five policy thrust; We have already started on the number which is peace and security. You cannot introduce tourism without peace, at the same time if you have peace what do you do? You must enjoy it. So tourism and peace go together. So, by the term state of emergency, I mean we are paying practical attention on using tourism to scale up socioeconomic standard of the people viz-a-viz attract domestic and international tourists, investment and revenue generation..
Wrong impression about security in Plateau State
Ok, let me say that sometimes, seeing it will help you a great deal to believing, because the impression given outside, not only on Plateau but also about the country, sometimes when a visit is coming to Nigeria, people will tell you at the airport that you have to be very care and also what the international community say about this country is unfortunate and I like the way, my friend, the Director-General, Otunba Segun Runsewe gave it out today at the conference telling them that the western stereotypes were figment of their imagination because they tell a wrong story about Nigeria and it is high time we gave them the right perspective through our rich culture and right narrative. And again the impressions given about Jos outside are different from the reality and what you see when you come to the state. For instance when you are travelling into Plateau, a lot of traffic you will see, right from the entrance of the state to the city, you will see a lot of traffic, virtually every week I know. Recently, I had a meeting with the business community and they were telling me that hotels are now too small to accommodate visitors in the state, and they are requesting that they are looking for opportunity to build more hotels to accommodate people during the weekends and even lamented about scarcity of accommodation during holidays.
So when I hear people saying that there is no peace in Plateau, I wondered which part of Plateau they are referring to. At least most of you have been in Jos for the past 48 hours and even up to a week; you can see that there were no crisis anywhere unlike the sentiments by some media and social media that Plateau State is no go area. But as a governor of the state, I know it is not a no go area, it is a peaceful, accommodating place and very hospitable for people. Yes you have some pocket of crisis in some villages here and there, which is almost what happened in every state and even most countries of the world. There is no state or country that will say they are leaving peacefully without having any crisis, so if there is no crisis in those countries, then there is no need for police and the Army, but since it occur in one time or the other, that is why we have Police and Army. But then, the magnitude of exaggeration or escalation of any crisis is what we are pleading to the media to downplay, and not to always over-emphasise that Plateau State or the capital, Jos is a no go area. The better part of my tenure, about three and a half years we all enjoyed the serenity of the state, we celebrate home coming of most footballers, musicians and others stars that started their career in Jos. And as it is now, we are also planning to enjoy ourselves at the end of the year, because on yearly bases we do invite people to come and take advantage of the weather. So I think the impression is not true reflection of what you see in Plateau State. Thank God you are here to see things for yourselves. Jos is a very attractive place to stay considering the weather and standard of living here. One good thing about Jos is that when you come to the city, you will find it very difficult to leave because of the hospitable nature and ambiance. So I still enphasise that Plateau is still home of Peace and hospitality.
Brand positioning and sustainability
First of all, I already have a memo on my table which I deliberately kept until after this conference and it has come and go. As I mentioned in my speech earlier on at the conference, that the outcome of this deliberation will also assist in the Memo, which is an idea to develop a policy for tourism. Now if you are thinking about a policy for tourism development, it is not a one year thing or a one tenure thing, so in order to develop stability you must have a framework, which is an introduction to the tourism development step. So when they brought the position paper, I said we will approve it and we will also develop a police which will also be approved by the executive and now when you put it and it is acceptable by the executive it like a law in the state and by the time we start that and it is working in the state, subsequent administration will be difficult to come and say they are doing away with. We have seen it happen in so many states, we have seen the benefits in so many countries which have strategically position tourism to grow their economy. And so it will be unfair for anybody to come when you see a viable venture. What I am doing is not for my tenure but we are developing it for posterity, and for a long term, so that whoever comes instead of bringing it down, will be expanding it for the benefit of the state and the people of Plateau State.
On reviving golf tourism
Yes, I and Otunba Runsewe play golf together, and I think when I was addressing the people at the conference, I said it there that when I came in as the chief executive of this state, one of the ideas Runsewe even before he was appointed the DG NCAC was that you have the potential for tourism and ask me to develop it. So in the last two years we have produced professional golfers from this state who can compete with any international competition and we have up to 20 professional golfers. When I came, we have no green course to train, now we have two standard green and we are preparing the third. Rayfield Golf Course is the oldest golf course in the country, constructed in 1913. Miners came and they started playing golf here in Nigeria, so there is no reason why we should have a golf course. I have work on one, we have a green and I am working on another one, which is the oldest golf course in Nigeria. So very soon by the time you come back next year, you will hear us developing it. It is over 100years because we celebrate the centenary of the Rayfield golf course few years ago. We are trying to bring out the beauty of the golf course back, so by the time we finish the green, the historical aspect will be a brand that will bring international golfers to the state. Also in the government house there is a green of nine holes and any time I am tired and feel like have a pastime, I just go there and play. It is an executive and classic nine holes course, which we have also order cart for anyone who want to play and this will be attracting international tourists, which is assuring you that golf is tourism. We also have a standard golf academy in the state where we train young golfers from scratch to professional level.
---
---